New Galaxy S5 specs possibly emerge from Samsung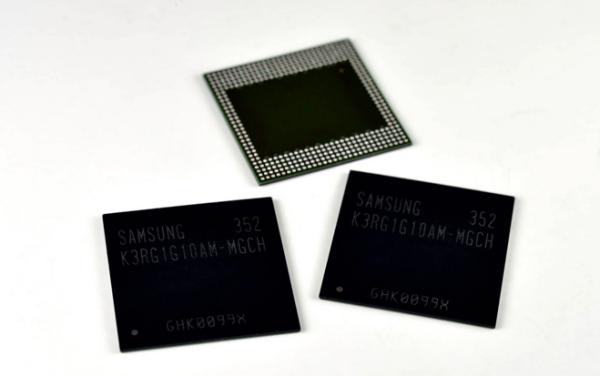 Samsung are one of the leading players when it comes to smartphones and their internal components, and now the company has provided some new information that could possibly provide details of the upcoming Galaxy S5.
It has been revealed by Samsung that it has developed the industry's first LPDDR4 memory for mobile devices that offers 50 percent more performance than what is available currently via LPDDR3 offerings.
There is also improved energy efficiency that results in chips using 40 percent less power than previous generation chips at 1.1 volts. The chips are manufactured by using the 20nm class process and when using four of these in a single package it can provide up to 4GB of RAM for mobile devices.
The company has also revealed that mass production will get underway sometime during the early stages of next year, so could be in time for the Samsung Galaxy S5. This comes after the company previously said that its next flagship smartphone will have a 64-bit processor so this would make it easier to have more RAM.
Currently the Samsung Galaxy Note 3 has 3GB of RAM which came shortly after the company revealed its 3GB LPDDR3 chip, so there is nothing to suggest that the Samsung Galaxy S5 won't be featuring 4GB of RAM under the hood paired with a 64-bit processor and powering a 2K resolution 5.25-inch display.
Will you be considering the Samsung Galaxy S5?
Source: Samsung.