iPhone 5C Flip cases available at low price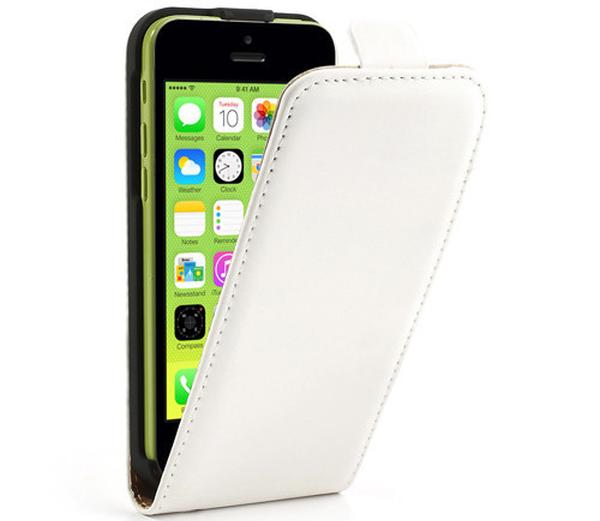 While there is a growing number of stylish smartphones that are a little tougher when dealing with life's bumps and scrapes but there are still many users that like to use a case or bumper. Today we have news of some iPhone 5C Flip cases available at a low price in a variety of colours.
The Apple iPhone 5C was released a few months ago now and while not being as tough as some other flagship smartphones it is still a little stronger than previous iPhone models. The iPhone 5C Flip case that you can see on this page is part of a range of smartphone cases and accessories by online retailer iLoveApple.
This iPhone Flip Case will protect your treasured device from bumps, dirt, and scratches while being manufactured from a high quality synthetic leather material housed on a rigid inner plastic frame. While in use the case provides access to all the iPhone 5C's ports, buttons, and features and will also provide quick access to the handset by opening the flip cover.
The case comes in a variety of colours that includes blue, green, red, and white with the iPhone 5C Flip Case only costing £9.99, and the retailer also has a number of different Soft Gel cases in a variety of colours for only £5.00. If you want something a little tougher for your iPhone 5C you may want to have a look at our earlier article looking at some OtterBox cases.
Do you like the look of these iPhone 5C Flip Cases?