Galaxy Note 4 idea shows Samsung patent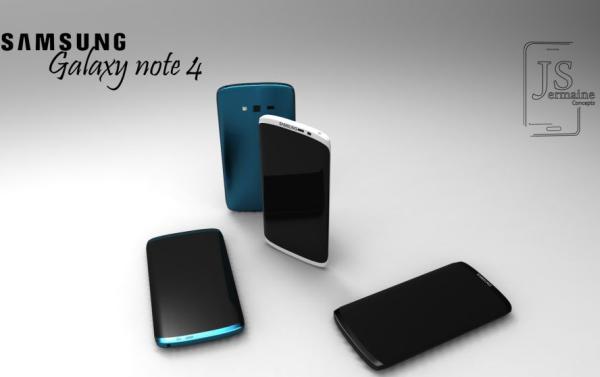 This year there is a chance that Samsung may start providing flagship smartphone devices with an aluminium body to give their devices more of a premium feel, and today we have a Galaxy Note 4 idea that shows a recent Samsung patent in use.
A couple of days ago we heard news of a design patent that Samsung had put forward that gave us a possible clue in what the company could be planning for this year's Galaxy Note 4 phablet device. Now the image that you can see on this page is the concept phone idea by designer Jermaine Smit who recently provided us with a Samsung Galaxy S5 concept.
The device has a 5.9-inch display which could actually be the size that Samsung provides for 2014 given the history of the Galaxy Note series, which should also be a 2K resolution display going on previous rumours.
Under the hood we have an Exynos S+ processor which has been rumoured to be unveiled at the upcoming CES 2014 event that kicks off tomorrow, and going from information provided by Samsung themselves this should be paired with 4GB of RAM.
This design has either 32GB or 64GB of on board storage that is expandable further via microSD card up to 64GB, and the metal body of course still has room to store the much loved Samsung S Pen stylus.
While we don't know for sure what Samsung is panning for its mobile products for this year there would be a lot of the company's fans happy to see something along the lines of this design for the Galaxy Note 4.
Do you like this design?
Source: Concept Phones.