Pebble Steel SmartWatch pre-order and price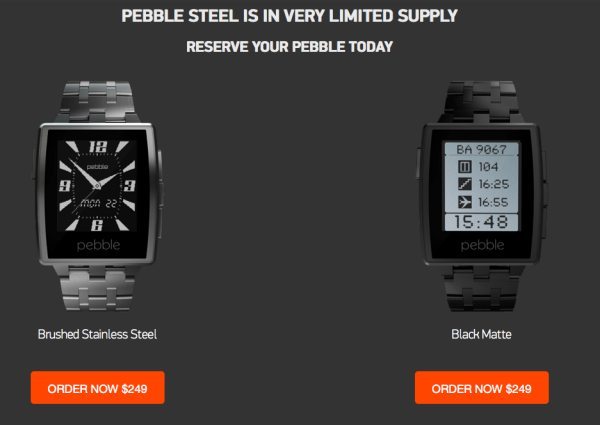 Today the Meta smartwatch was announced and it was said it was releasing to be better than the Pebble Watch when it comes to material and its cheap look. It now looks like a comeback is on order thanks to the new Pebble Steel SmartWatch.
The Pebble Steel SmartWatch has been unveiled at CES 2014, the new wearable smart devices has a new design that features a cool leather or steel band with a stainless steel body. There are two choices, which includes brushed stainless steel or matte black steel.
This is a massive Pebble upgrade from the boring cheap plastic look and now we can see Pebble fighting back and not bowing down to the Meta Smart Watch.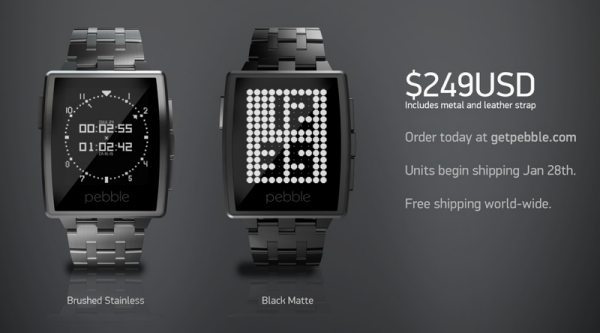 If you wear casual clothes then the plastic Pebble is ok, but if you are wearing a suit you want to keep up the smart appearance, and the Pebble Steel can achieve this for you thanks to the superior materials, being thinner with thin Bezels to boot and of course lighter.
The new Pebble is waterproof, comes with an LED indicator for battery life, a whole weeks life on a single charge, the Pebble Steel will begin shipping January 28th, 2014 but you can pre-order yours right now for only $249, which is $100 more than the plastic version.
Pebble have also unveiled that its new app store will be available at the end of this month, its launch partners will include Mercedes and ESPN.
Would you pay $100 more for the new Pebble Steel SmartWatch?