Micromax Canvas LapTab hands-on video look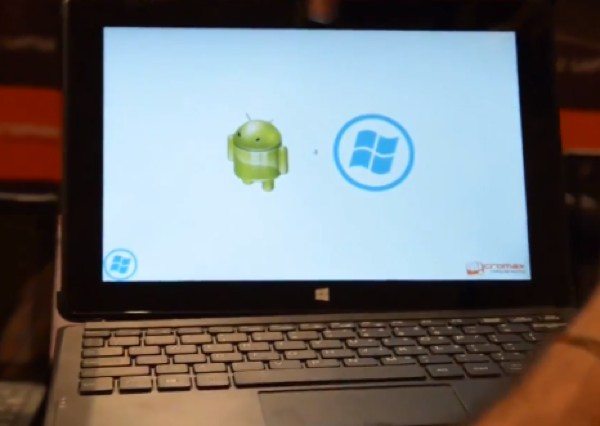 Yesterday we gave readers news of the freshly unveiled Micromax Canvas LapTab, a interesting 10.1-inch dual boot tablet with laptop keyboard experience. The device is expected to release early next month and if you're interested in it you might like to check out a Micromax Canvas LapTab hands-on video look.
The Micromax LapTab can run either Windows 8 or Android 4.2.2 Jelly Bean and can be switched as the user requires. It has a 1.46GHz Intel Celeron processor and 10.1-inch IPS display, and to see more on specs you may be interested in our previous post here. The two-minute YouTube video that we've embedded below this article will give you a look at this device.
The video that was taken at CES 2014 in Las Vegas begins with showing the hybrid tablet/laptop device. It demonstrates how easy it is to choose between the Android Jelly Bean and Windows OS and points out that the Android OS will receive an update to Android 4.4 KitKat in the future.
It then shows the start-up experience using Android and how to switch to Windows 8 and then discusses the Bluetooth keyboard and then the battery life of the Canvas LapTab (around 7 hours). The 2-megapixel front-facing camera for video chat is also pointed out and this hands-on experience will give you a general idea of the device.
Micromax mobile devices are hugely popular in India and this looks as though it could be another hit for the company, especially if customers are interested in the idea of a dual-boot tablet. We'd like to know what you think though. Are you interested to find out what the Micromax Canvas LapTab price will be?