Motorola Moto G coming to Vodafone with KitKat in tow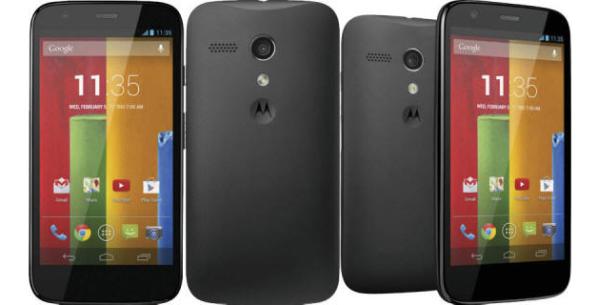 The budget Android smartphone market changed for the better late last year when Motorola and Google launched the Moto G, and now it has been confirmed that the device is coming to Vodafone with Android 4.4 KitKat in tow.
Motorola's Moto G has been available in the UK since the end of last year and in the last couple of days has begun receiving the Android 4.4 KitKat update. Now UK carrier Vodafone has confirmed that it will start offering the device via their monthly contracts, although at the time of writing prices for these have yet to be revealed.
The company has also revealed that once the handset is available from them it will have the Android 4.4 KitKat operating system already on board straight out of the box. Pricing is set to be revealed when the device is actually launched on the Vodafone network.
Pricing for the handset elsewhere is around the £130 mark via pay as you go unless you purchase the device via Tesco Mobile where the 8GB version can be picked up for only £99, while the 32GB is available for £119.
The device has captured the public's imagination for its low off contract cost and the fact it sports a 4.5-inch 720p touchscreen display powered by a quad core 1.2GHz processor along with 1GB of RAM.
Have you been waiting to get the Motorola Moto G from Vodafone?
Source: USwitch.