Asphalt 8 Airborne app gets enriching update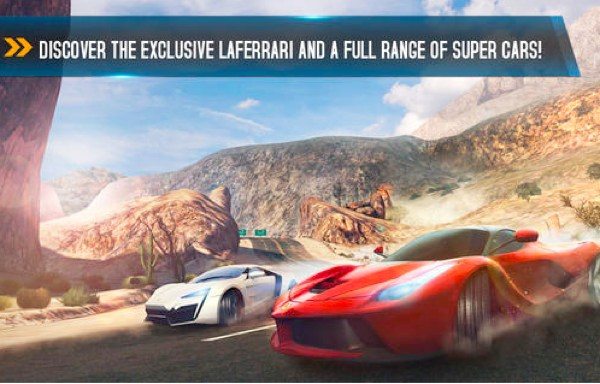 The Asphalt 8 Airborne app has been a big hit since its release last year and the Android and iOS apps have both now received an enriching update. This Gameloft app update appeared yesterday in the App Store and at the Google Play Store, and fans will be well pleased with what the update offers.
Asphalt 8: Airborne is a popular game and for those who have missed it so far the app offers a dynamic arcade racing game with high-speed stunts and an intense driving experience. There are 47 luxury high-performance cars and the game has realistic motor sounds audio, 9 exotic locations, and a great soundtrack.
The career mode offers 8 seasons and 180 events and there is simultaneous multi-player action for up to 8 participants. Additions from the new update include new sports cars and the red-hot LaFerrari, and new Daily Bonuses with the bonus getting bigger for each consecutive day you play.
The update also brings Multiplayer Win Streaks with bigger rewards for each consecutive race win. Ashphalt 8: Airborne for iOS devices is available from iTunes here. It's a free game (in-app purchases available) and is compatible with iPhone, iPod touch and iPad running iOS 5.0 or later
Alternatively Asphalt 8: Airborne for Android is available from Google Play. This is also a free app and compatibility requirements vary by device. We'd love to hear what readers think about this new update for Asphalt 8.
Have you already played the updated version of Asphalt 8: Airborne? If so, what do you think of the changes and improvements with this latest update? We'd be interested to hear from you.