Nokia Asha 503 Dual-SIM for India now available at Rs. 6683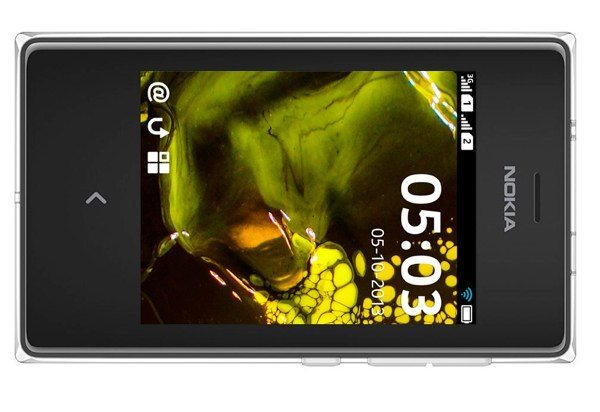 Another in the popular line of Nokia Asha phones has now arrived for sale at the official Nokia Shop India and will no doubt find plenty of buyers. The Nokia Asha 503 Dual SIM with dual standby handset is available at a price of Rs. 6,683.
We've written plenty about the Nokia Asha 503 previously, including sharing a recent video review of the device, which wasn't altogether favourable. However 503 Dual SIM follows on from the Asha 500 and Asha 502 Dual SIM, and the range has a lot of fans in India so it's likely to find a place in the market.
Availability of the Nokia Asha 503 has been slowly spreading across different regions and the phone uses the latest Nokia Asha software v1.1 with the Swipe UI. Specs include a 3-inch QVGA display with resolution of 320 x 240 and featuring Corning Gorilla Glass 2 protection, and expandable internal storage via microSD to 32GB.
Further specs are a 5-megapixel camera with LED Flash, 3G connectivity, Wi-Fi 802.11 b/g/n, Bluetooth 3.0, FM Radio, and a 1110 mAh battery, claimed to offer around 12 hours of talk time (2G). The phone comes with 10 free games that are downloadable from the Nokia Store.
The Nokia Asha 503 Dual SIM measures 102.6mm x 60.6mm x 12.7mm and weighs 111.4g. It comes in a variety of bright colors, black, red, white or yellow and we'll repeat that price tag of Rs. 6683. You can find more details or order this phone from the Nokia Shop India here.
Do you think you will buy the Nokia Asha 503 dual SIM phone? What are your thoughts on the price of this device? We're always interested to receive your comments.