Nokia Asha 503 review is not favorable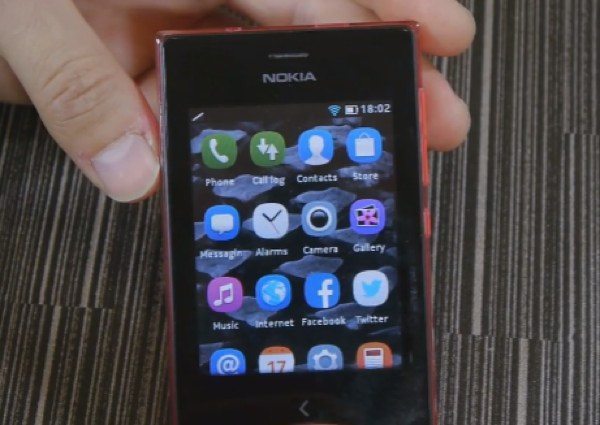 We've already given plenty of news about the Nokia Asha 503 budget handset. This phone recently released and is an addition to the popular Nokia Asha lineup. Today we have a Nokia Asha 503 review on video to share with readers, but the verdict is not too favorable.
Many people about to purchase an affordable phone might be considering the Asha 503, and the video review could be useful in helping you decide if this is the right handset for you.
The 10-minute YouTube video that we've embedded below this story begins with describing the Asha 503 as a fun device and with the first close-up look at the handset we can see it's rather on the chunky side. However, it does have a compact and colorful form factor and the video then shows a tour of the hardware.
It goes on to look at details of the Asha 503 display with a certain amount of criticism of the low-resolution, viewing angles and more. The display is judged overall as "underwhelming."
Then the software, user interface and browser experience is discussed, with the reviewer very keen to point out that this should not be described as a smartphone and is really still a feature phone. The keyboard gets some praise though, but the phone is judged to be underpowered and slow.
The video continues by looking at the Asha 503 camera capabilities with sample images shown and given the price of the phone these are decent enough. However, video footage is seen as disappointing. Other aspects such as call quality and battery life are also mentioned.
Ultimately we see a final wrap-up and rating for this device with pros being seen as the fun design and bright colors as well as the camera performance. Cons are deemed to be the limited functionality, poor apps and the fact that the phone is underpowered and also the poor-quality display.
The final verdict is not very positive with the Asha 503 viewed as overpriced and dated. If you want to see more on Nokia Asha 503 specs head to our previous article at the link, or you might also be interested in our recent brief look at the Asha 503 vs Asha 500 and Asha 502.
It would be interesting to hear your opinions on the Asha 503 after you've checked out the video below. Has the review video put you off buying the Nokia Asha 503? Do you agree with the thoughts of the reviewer about this phone or not? Let us have your comments on this.