QuizUp android app release date countdown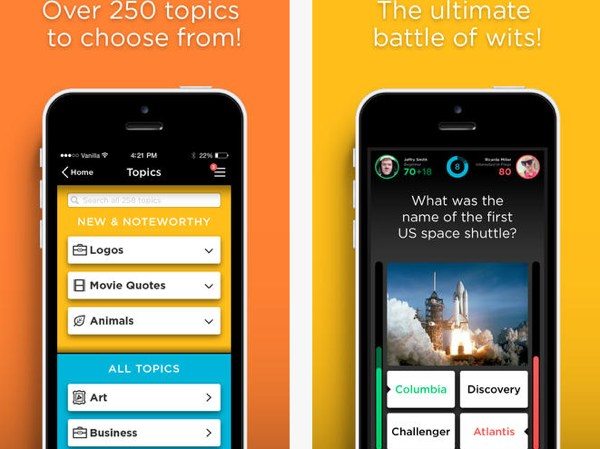 The addictive QuizUp app game that was released in November for iOS users on the App Store are still very happy that they can play to their hearts content — but yet Android users are still playing that painful waiting game.
QuizUp app is the biggest trivia game in the world by Plain Vanilla Corp and is readily available if you have an iDevice, but if you own Android you will have to continue with the release countdown, which we reported should be coming January 2014 — this means the developers still have 21 days to play with.
We have not heard a single word from sources as well as the main app developers if QuizUp will release this month on Android; this is where the countdown begins.
The app is amazing and very addictive, over 7-million users have joined in on the fun so that they can connect with others, challenge with them all including your friends — are you the clever one though?
Do not want to rub it in for Android users who are continuing the waiting game for the apps release, but we want to mention the app because developers needs to push for an Android release. The game is amazing with over 280 topics and over 150,000 questions, ranging from questions on TV Shows to books etc — The QuizUp app for Android needs its release this month.
Main Topics: TV Shows, Music, Sports, Books, Movies and Games, there are additional topics that include General Knowledge, Art, Science, Geography, History, Business, Education and Lifestyle.
The QuizUp app Android release countdown has begun — Do you want this app released this month?