Acer Tab 7 brings Android Jelly Bean on a budget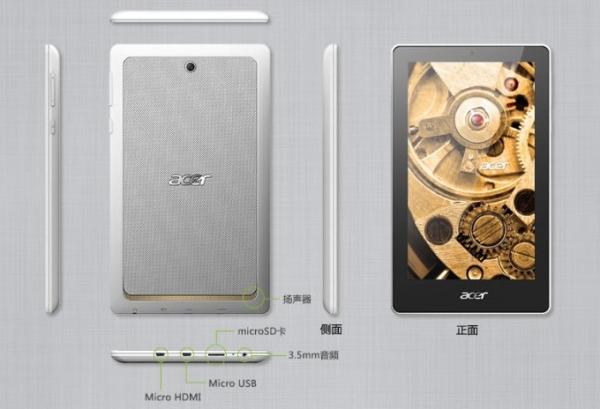 During the last couple of years we have seen a growing number of cheap Android tablet PC devices being released to the public, and now a new device in the form of the Acer Tab 7 brings Android Jelly Bean on a budget.
Acer has revealed another new tablet PC device in the form of the Tab 7 in China and is cheaper than the company's Iconia devices that were recently unveiled at CES 2014. The device obviously has a display of 7-inches at a resolution of 600 x 1024 and comes running the Android 4.2 Jelly Bean operating system.
The device is powered by a dual core Cortez A9 processor that is running at a 1.5GHz clock speed, and is coupled with 1GB of RAM. Other speciation's include a 1.9-megapixel rear facing camera, 0.3-megapixel rear facer, 8GB of expandable memory, Bluetooth, Wi-Fi 802.11 b/g/n, micro HDMI, micro USB port, and a 3,000 mAh battery.
A Chinese retailer is already selling the Acer Tab 7 for around $99 but it is not currently known if the device will see a release in other regions around the world, and comes as Samsung looks to offer consumers a so called budget version of the Galaxy Tab 3.
Do you hope the Acer Tab 7 gets a global release?
Source: Phone Arena.