iPhone 6 with 5.7-inch display rendered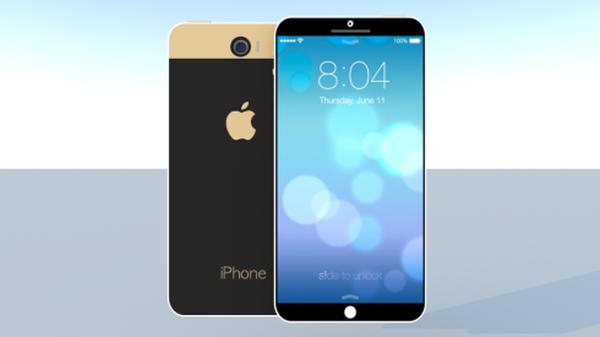 There is a lot of hope among Apple fans that this year will see a smartphone released that has a larger display than the current model, and gets closer to some of the flagship Android handsets that are currently available. Today we have an iPhone 6 with a 5.7-inch display that has been rendered along with iOS 8.
Recently we heard rumours that there would be no iPhone 6 released this year with a display as big as 5.7-inches, but in the meantime while we wait for something official we can just make do with the various designs that come in like the concept phone you can see on this page.
This is the work of Dani Yako and features an iPhone with a 5.7-inch display along with the iOS 8 operating system on board, and the display has a 2K resolution squeezed into a form factor measuring only 7.2mm thick and weighing 130 grams.
We still have the aluminium body and under the hood we have a new Apple A8 64-bit quad core processor that is clocked at 2.5GHz, which is paired with 4GB of RAM. There is also a massive 128GB of on board storage that should be more than enough even for the most demanding users.
On the rear is a 22-megapixel camera with LED flash and digital image stabilization, while around the front we have an 8-megapixel shooter that is also capable of Full HD video recording at 30fps. While a lot of these iPhone 6 specifications are a little farfetched we can but dream.
Do you like this design?
Source: Concept Phones.