Lenovo IdeaPad Flex 15 hybrid via John Lewis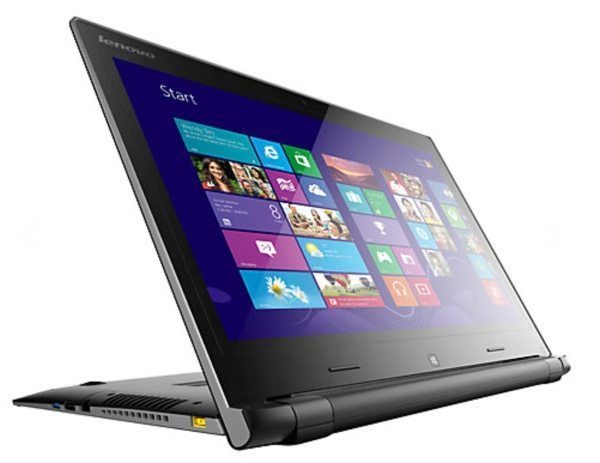 Today we have some information about the Lenovo IdeaPad Flex 15, a hybrid laptop/tablet device that can be purchased via John Lewis. Put basically this is a laptop device with a display that can flip round and be used as a tablet instead.
Some readers may know of the Lenovo Yoga laptops that have 360 degree screen hinges but are rather pricey for the average user. Now the IdeaPad Flex 15 offers a screen with a 300 degree rotation, and this device is priced much more affordably.
It does have a more bulky hinge than the Yoga alternatives but it still works the same. The user simply needs to push the display of the Flex 15 backwards and the device folds around. The keyboard is then face down and that part then acts as a stand for the tablet. The keyboard is automatically disabled when in this mode so you can't accidentally hit any keys.
The Lenovo IdeaPad Flex 15 has a 15.6-inch touchscreen with resolution of 1366 x 768, and comes with a choice of configurations. This dual-mode device is on sale with John Lewis and if you head to this John Lewis page you'll see the various set-ups available with pricing and detailed specs for each.
For example, the cheapest version has a 1.7GHz Intel Pentium dual-core processor, 4GB of RAM and 500GB hard drive with a price tag of £429.95. Another option uses the Intel Core i5 processor with 4GB of RAM and costs £549.95 or with the Intel Core i3 processor the price is £469.95.
Do you like the look of the Lenovo IdeaPad Flex 15? Do you think you will buy this hybrid device?