Sony Xperia Vaio design has a realistic look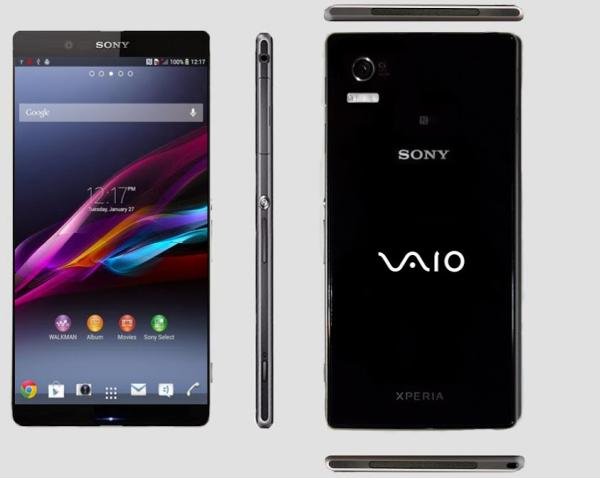 Sony has been busy in the last few months adding to their Android smartphone portfolio with a variety of different handsets now available to consumers, but the Sony Xperia Vaio design we have for you today has a realistic look.
The Sony Vaio branding has more recently been associated with Windows 8 devices but there has been talk recently that the company is in discussions with Microsoft to develop some Windows Phone 8 handsets.
Today we have another concept phone idea that is the work of Alan Garcia, which is in fact an Android 4.4 KitKat smartphone with a display around the 5.2-inhces mark and probably with a 2K resolution.
The device has a nice slender form factor with an almost edge to edge touchscreen display that would probably utilize the new Qualcomm Snapdragon 805 quad core processor with around 3GB of RAM.
Camera wise you would have thought the device would have at least the 20.7-megapixel rear facer that is found on the Sony Xperia Z1 and Z1 Compact, and of course we would also see some dust and waterproofing.
If Sony does develop a new Windows Phone 8 device you would have thought the company would use some of its experience in the Android market to provide consumers with a worthy handset.
Would you purchase a Sony Windows Phone handset if it looked like this?
Source: Concept Phones.