Verizon Nokia Lumia Icon specs and new photos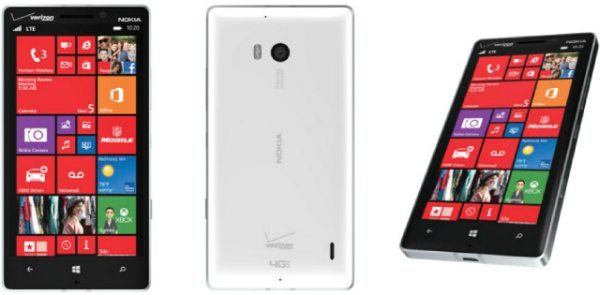 There have been so many leaks of late when it comes to Nokia products, but when it comes to the new Nokia Lumia Icon there is not a great deal, typical hey. The Icon is apparently also known as the Lumia 929 and also exclusive to Verizon.
The Nokia Lumia Icon price and release date still remains a mystery for now, but we do know that the Lumia Icon is set to be on sale soon judging on Twitter. Between @WinDroidGuy and @evleaks the new smartphone looks promising.
So the imminent launch of the Nokia Lumia Icon looks all set then, right?
@evleaks posted a picture that showed a smartphone with some specs and the name Lumia Icon, and this was the Verizon user guide for the handset and will be released somewhere between February 5 or March 5. The came @WinDroidGuy who replied to @evleaks tweet saying that Nokia was planning on releasing the Icon this week, if that is the case then there is only one day left to go.
Some news sites / blogs have suggested Verizon put this handset on show on its site and then removed it, but we have been keeping a close eye and saw nothing at all. Check out all the tweets below by @WinDroidGuy and @evleaks.
The Nokia Lumia Icon for Verizon delay is not known but the handset is expected to feature a 2.2GHz quad-core Qualcomm Snapdragon 800 processor, 20MP PureView camera, 5-inch 1080p display, 2GB of RAM and 32GB of onboard storage.
So, February 5th or March 5th? pic.twitter.com/tg7qCz2tNr

— @evleaks (@evleaks) January 23, 2014
Oh yea, those images were for you @evleaks =P I'm sure you already have

— WinDroidGuy (@WinDroidGuy) January 23, 2014
— WinDroidGuy (@WinDroidGuy) January 23, 2014
— WinDroidGuy (@WinDroidGuy) January 23, 2014
— WinDroidGuy (@WinDroidGuy) January 23, 2014
— WinDroidGuy (@WinDroidGuy) January 23, 2014
— WinDroidGuy (@WinDroidGuy) January 23, 2014