Apple ID Touch on iPhone 5S is dismal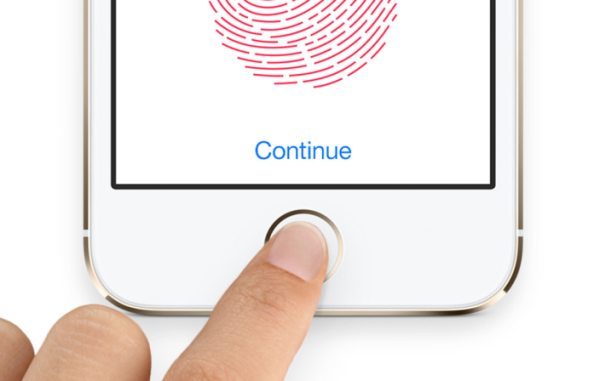 The iPhone 5S is a superb all-round smartphone, it looks great, is very fast when on the net, downloading an app, movie etc. The display is great, camera is amazing and the slow motion video capture works wonders — but it all falls down when it comes to the problematic ID Touch.
Apple ID Touch fingerprint scanner on the iPhone 5S is the worst feature the smartphone holds, it is what I myself call "The Random", I'm fairly sure it says to itself "Hey Mark, I will work when I blooming feel like it, OK." I know I am not the only one with Apple ID Touch problems.
DO NOT get me wrong, I have used many phones and each has their strong and weak points, the iPhone 5S weak point is the fingerprint recognition.
I work with a computer and Apple Magic mouse all day, my right hand seems to get rather sweaty, even when out on a general walk hands get slightly sweaty or damp, this is where the problems begins. Your finger needs to be clean from dust, dirt etc and MUST contain no sweat particles at all — and I mean NO sweat NO moist.
This is where the helpful iPhone 5S users comes into play
Many iPhone users are now going to come forward and start replying to me with: Make sure your finger and Home Button are clean and dry, hold the Home Button lightly, and wait for a slight vibration and then lift. I know all the above and still ID Touch is the worst invention on a smartphone that should never have happened.
This is where iPhone 5S users say switch ID Touch off
Now there is a good point, of course I have thought of that. The answer to this is, "I have already switched it off." Just seems like a waste of time putting something so technical on a smartphone when it only wants to work when you are super dry. Problems occur when you get out the bath and try to answer a call, or if its raining outside, work in a hot environment, any of the above and ID Touch will prompt you to use the four-pin password format.
Psst Apple, get rid of the stupid ID Touch on the iPhone 5S. Please DO NOT even think about eye scanners. Who needs retina recognition anyway! We have spoke about 'EYE ID Retinal Scanner' before and even though the video looks great I believe it would be another technology fail on a smartphone.
If Eye ID was used on say the iPhone 6 how would it work with someone like myself who wears glasses, would you have to remove them all the time for the scanner to work properly.
Are you having Apple iPhone 5S ID Touch problems?