Samsung Galaxy Gear watch update video review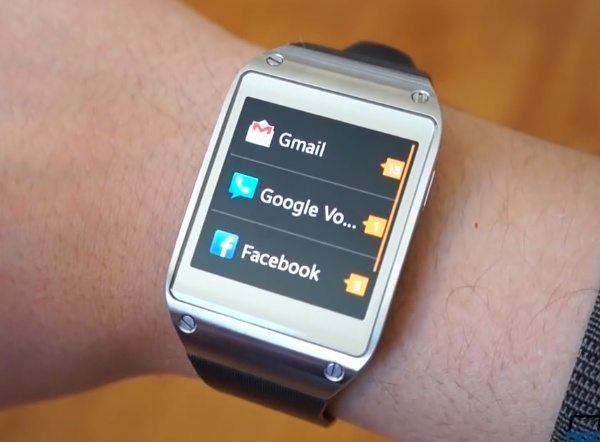 The Samsung Galaxy Gear smartwatch has met a mixed reception since its launch alongside the Galaxy Note 3 last year. Many people who have already purchased the Galaxy smart watch seem to be pleased with it though, and not too long ago the phone received an update. Today we have a video review of the Samsung Galaxy Gear watch update.
The MK7 update arrived towards the end of last year, although it took a little longer to arrive for some markets. The update brought much-needed greater functionality with it to counter some of the criticism that the Galaxy Gear had met with.
There were big enhancements to the notification system and more, and overall this was a pretty radical update. The 5-minute YouTube Pocketnow video that you can see below this story gives a tour of this welcome update and what it offers in the way of new features, beginning with describing some of the changes to notifications with good close-up looks at just how it works.
It continues by looking at other improvements made to aspects such as battery life and Bluetooth connectivity. However, there are reservations that all of this new functionality should have been available at launch and also concerns that the S Voice feature is still rather slow.
These are minor quibbles though and overall the update is deemed "excellent." So excellent in fact that the Galaxy Gear is now judged one of the better smart watches available and as the reviewer says, has finally earned "the title of smartwatch." When you've taken a look at the video below we'd be interested to hear your thoughts on the Galaxy Gear.
If you have the Gear watch have you noticed big changes since the MK7 update? If you haven't yet purchased the Samsung Galaxy Gear would you consider doing so given the improved functionality? We're always interested to hear what you have to say so do drop us a comment.