Sony Xperia E1 pre-orders get going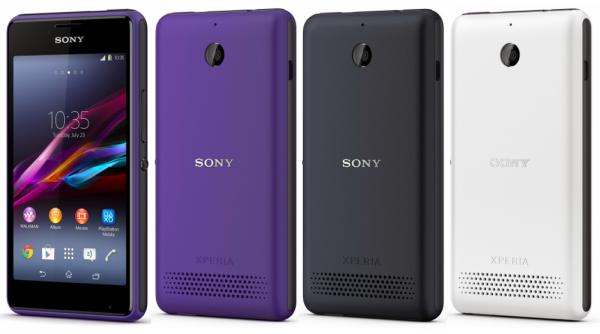 Sony has been busy in the last few months treating fans of the Android platform to a number of new smartphones at a variety of pricing levels, and more recently this included the entry level Sony Xperia E1 which has now seen pre-orders get underway with a price but a release date is still missing.
The Sony Xperia E1 was announced earlier this month and we have already seen some pricing for the device appear, but now online retailer Clove has put the smartphone up for pre-order on its website and priced the device at £134.99 including VAT.
This is not far away from the price level that was predicted for the device previously but at the time of writing there is no information about availability for the Sony Xperia E1. The retailer stated that they are expecting stock sooner rather than later, and for the money the device could prove pretty popular.
To recap the Sony Xperia E1 features a 4-inch touchscreen display at a resolution of 800 x 480 powered by a dual core Qualcomm processor clocked at 1.2Ghz, and paired with 512MB of RAM and running the Android 4.3 Jelly Bean operating system.
There is 4GB of on board storage that is expandable up to 32GB via microSD card, 3-megapixel rear facing camera capable of 720p video capture, and comes with a two year manufacturer warranty.
Will you be getting the Sony Xperia E1 at this price?