Dead Trigger 2 treated to tasty new update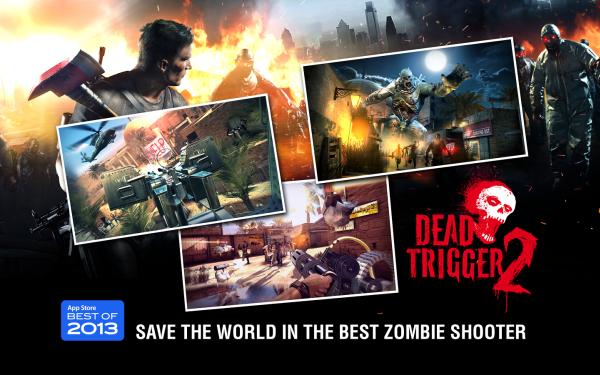 There are certain genres of gaming titles that gain a huge following on the various platforms that they are available, and shooting wave after wave of the un-dead has long been popular. Today we have news that Dead Trigger 2 has been treated to a tasty new update for both the Android and iOS platforms.
Dead Trigger 2 was released back in September but the developers have recently treated the game to a new update with a whole host of new content. There is a new warfare campaign that sees you taking on wave after wave of zombies in Europe and the Resistance intel has provided 9 new environments such as warehouses, countryside, factories, and much more.
There are also some new weapons that include the FN2000, Spagin, and the mighty Minigun, and another new addition is the Auto Heal feature that will automatically look after your health points when they get too low.
Users can now make a list of friends from Dead Trigger 2 and chat or compare stats with them, and you can also get a permanent Money Booster to double your income from missions. Rewards are now awarded in relation to your score instead of the amount of kills you have achieved.
If you have yet to give Dead Trigger 2 a try it can be found free from the App Store or Google Play.