LG G Flex unboxing shows US variant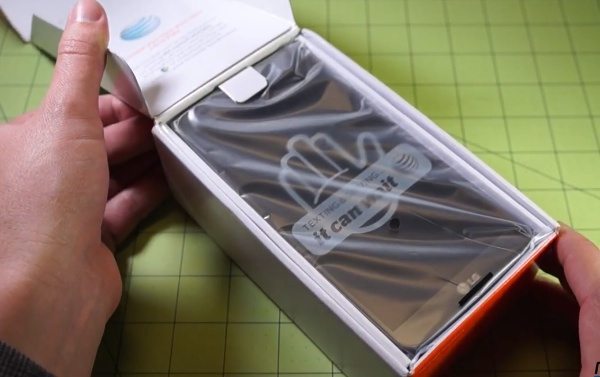 Plenty of smartphone buyers have been waiting for the LG G Flex to release stateside. The device is about to release on some of the major US carriers and is attracting plenty of interest thanks to its rather unique curved and flexible design. Today we have an LG G Flex unboxing video to show.
You can see more about the phone's release on AT&T, Sprint and also T-Mobile at the links provided here and it's just a matter of days until interested buyers could have this phone in their hands. As well as its interesting design the G Flex also has some decent specs.
These include a 2.26GHz Snapdragon 800 quad-core processor, a large 6-inch display with resolution of 1280 x 720, 2GB of RAM and 32GB of internal storage. It runs the Android 4.2.2 Jelly Bean operating system.
The 6-minute YouTube video that you can see below this story comes from Pocketnow and gives a very nice look at the AT&T edition of the LG G Flex. The video begins with showing the uninspiring packaging of the G Flex and mentions some minor differences of the US version.
We then see the opening of the box and our first glimpse of the G Flex and once the handset is placed to one site the contents of the box are exposed. These include a Quick Start guide, micro USB cable, wall charger, and SIM card removal tool, (but no headphones).
The handset is then focused on with a look at the controls on the rear before the screen protector is revealed. We then see the phone being powered on and the AT&T start-up guide displayed.
The video gives a good initial idea of what you can expect when you buy the LG G Flex, and we'd like to know if you are tempted to purchase this device? What is it about this handset that most appeals to you? Drop us a comment in the box below.