iOS 7.0.5 update released for iPhone before 7.1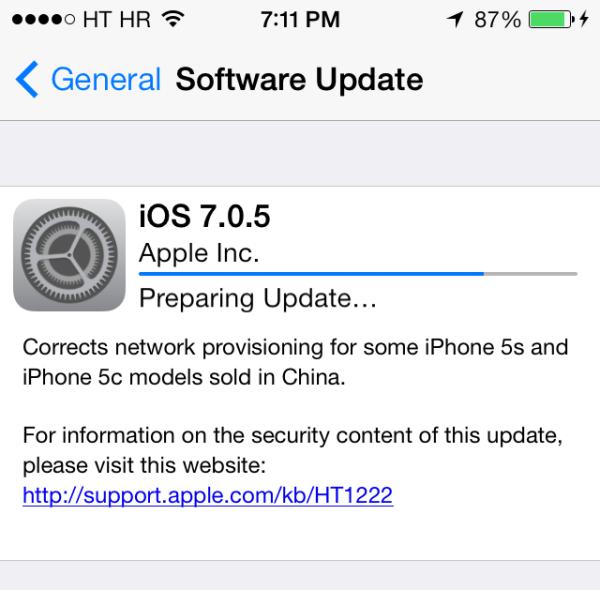 While Apple has been busy releasing new betas to developers in preparation for the arrival of the iOS 7.1 operating system, the company in the meantime has released an incremental iOS 7.0.5 update for select iPhone models that should bring some bug fixes.
Last week we heard talk that iOS 7.1 would fix the rebooting issue that had been affecting a number of users with various iPhone models. Now it is being reported that Apple has started to push out an iOS 7.0.5 update to a number of users in select regions.
The availability of the update was first reported by iDownloadBlog, and one of the Phones Review team has now downloaded the firmware update on their iPhone 5S via the O2 network, and so far all seems to be running OK.
It says that the update fixes corrects network provisioning for iPhone 5S and iPhone 5C models sold in China, but the update has also been reported to be available in Croatia and Germany besides the UK and China.
At the time of writing it is not clear what bug fixes the update is providing but many will be hoping that the iPhone reboot problem has been addressed, as previous reports have suggested that iOS 7.1 would not be released before March.
This new iOS update is being made available over the air or you can download it by connecting your device to iTunes.
Have you got the update and noticed any improvements?