Selfie Dance app for iPhone and iPad entertains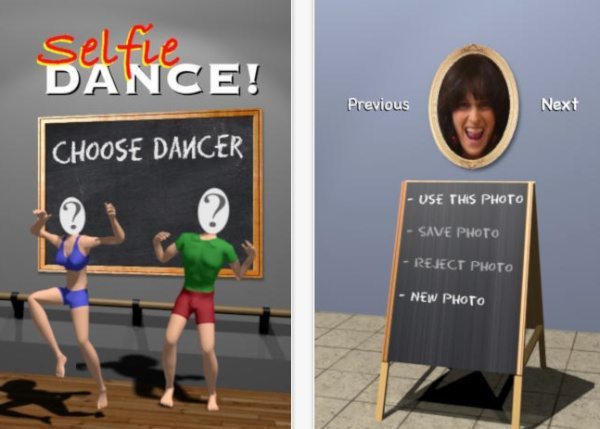 If you loved the hugely popular Elf Yourself app that kept many people enthralled over Christmas then you may also enjoy the new Selfie Dance app for iPhone and iPad. It has just arrived in the App Store and can provide hours of amusement.
Much like the entertaining Elf Yourself app this enables users to choose a photo that can then be used to see yourself or a friend dance like crazy! You can select a head shot by picking a photo from your camera roll, downloading a celebrity photo from the Internet, or taking a photo.
You can then attach the head shot to the sexy body of either a female or male dancer and choose either a hip hop dance routine or an animation routine. Then sit back and watch the dance to original music. The app features realistic dancing that can make you look like a star.
Once you've stopped laughing you can change the photo, and try out different combinations of dancer and dance. You can also share your talent via Facebook, Twitter or email. Imagine Grandpa's face when you show him as a male hip-hop dancer!
This LZ Software app will be updated soon to offer more routines and dancers and also choices of clothing and some surprises! Selfie Dance is available now from iTunes here with a price of $0.99 and it's compatible with iPhone, iPod touch and iPad running iOS 7.0 or later.
If you download the iOS Selfie Dance app we'd love to know what you think of it so do send us your comments using the box below.