Huawei Ascend P7 screenshot shows Android 4.4.2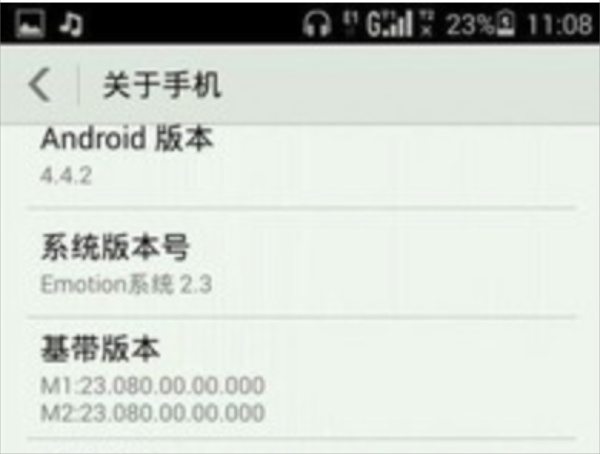 The Huawei Ascend P6 impressed plenty of buyers, and so many people are looking forward to the arrival of the Ascend P7. We've previously given details of leaked specs for this upcoming smartphone and now we have information from a Huawei Ascend P7 screenshot that shows Android 4.4.2.
Back in December we gave readers leaked specs for the Ascend P7 (codenamed Sophia) that has been rumoured for a release in April. The unconfirmed specs include a 1.6GHz HiSilicon Balong 910 quad-core processor, 5-inch LCD Full HD display, 2GB of RAM and 16GB of expandable storage.
Further claimed specs are a 13-megapixel rear camera, 8-megapixel front-facing camera, LTE and a 2460 mAh battery so it sounds like there's plenty to look forward to. The version of Android was unspecified at that time although we were informed that it would be skinned with Emotion UI 2.0.
Now a screenshot has leaked out of China that appears to reveal that the phone is running Android 4.4.2 KitKat and instead of Emotion UI 2.0 it appears to have Emotion UI 2.3. This will be welcome news to those waiting for this phone to launch, and it could be that the Ascend P7 is the first phone from the Huawei stable to launch running Android 4.4.
We expect an official announcement of the phone before too much longer and of course MWC 2014 later this month looks like a good bet for this. When we hear more about the Huawei Ascend P7 we'll fill you in on the details.
Are you keenly waiting for the official Huawei Ascend P7 specs to be confirmed? What are your thoughts that it looks likely to be running Android 4.4.2 KitKat out of the box? Send your comments to let us know.
Source: CNMO News (Google Translated)