Blu Life Pure review video finds highs and lows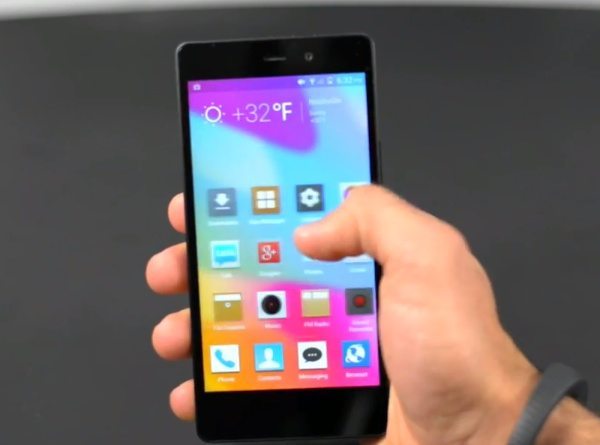 BLU has been coming up with some very decent affordable mid-range phone offerings lately in its bid to cater for the masses. Recently the company launched the Blu Life Pure, which has some nicely high-end specs and has created a certain amount of interest. This phone is a more premium handset and we have a Blu Life Pure video review to share.
We recently informed readers about the new Blu Vivo 4.8HD smartphone but the Blu Life Pure had escaped our attention up to now. Blu Life Pure specs include a 1.5GHz quad-core processor, 5-inch LCD display with resolution of 1920 x 1080 and 441 ppi, 2GB of RAM and 32GB of internal storage (non-expandable).
Further specs include a 13-megapixel rear camera with autofocus, LED flash and 1080p video capture, a 5-megapixel front-facing camera and 2020 mAh battery, and the Pure runs the Android 4.2 Jelly Bean operating system skinned with Blu's custom user interface.
The 5-minute YouTube video that we have embedded under this article is a review of the Blu Life Pure that could help those considering buying this handset. The phone is described as almost a flagship device at the beginning of the review but it has one aspect that could lead it to fall short of other low-cost or off-contract premium offerings (namely the software).
The review continues by running through many of the key specs of the Blu Life Pure and camera performance before giving a look at the design of the handset. Moving on to the software the reviewer points out that unlike other Blu devices the Life Pure lacks a real launcher and home screens and feels restricted because of this.
Those used to other Android devices could find the Life Pure software experience disconcerting and the reviewer finds this to be the phone's biggest fault. Some of the features are then discussed but there's not a lot of positivity here.
The video goes on to look at battery life, lack of LTE support, pricing and more, with the price of $349 being compared to that of the Nexus 5. The phone is ultimately described as an almost-flagship, but sadly the software lets it down.
When you've checked out the video below we'd like to hear your thoughts on the Blu Life Pure. Are you still thinking of buying this smartphone? Maybe you agree with the reviewer and the software has put you off? Let us have your comments