Nokia Lumia 1320 review on gaming performance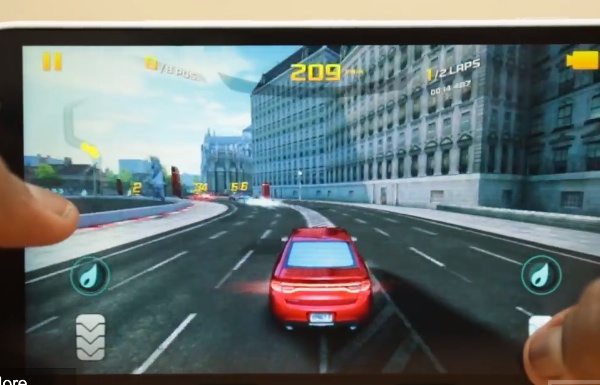 The mid-range Nokia Lumia 1320 phablet is attracting a fair amount of attention at the moment and as many of us increasingly use our mobile devices for gaming, this aspect of a smartphone is becoming more important. Today we have a video to share of a Nokia Lumia 1320 review on gaming performance.
Among our many recent articles we've shared a review of the Nokia Lumia 1320 as well as image samples and video footage taken with the device. If you know that you'll be using a new phone for gaming, then the YouTube video below this story gives an idea of what the Lumia 1320 offers in this respect.
The Lumia 1320 is powered by a 1.7GHz Snapdragon S4 dual-core processor. It has Adreno 305 graphics and 1GB of RAM. The gaming review video of the phone looks at various games being played on the 1320 and these are Asphalt 8, Subway Surfers, Minion Rush, Rail Rush and Temple Run 2.
The video shows some gameplay from each of these demonstrated on the Lumia 1320 and at the end of each game clip a rating is given for both the graphics and performance. For example the phone is given a 3/5 rating for Asphalt 8 graphics and 4/5 for performance.
At the conclusion of the video an overall rating is given. We won't spoil the suspense by telling you that now, but it is noted that there is insufficient storage space for high end games. When you've checked out the review below we'd appreciate your comments.
What are your thoughts on the overall verdict given to the Nokia Lumia 1320 for its gaming performance? Are you considering buying this new smartphone?