Nokia Lumia 1320 review shows pros and cons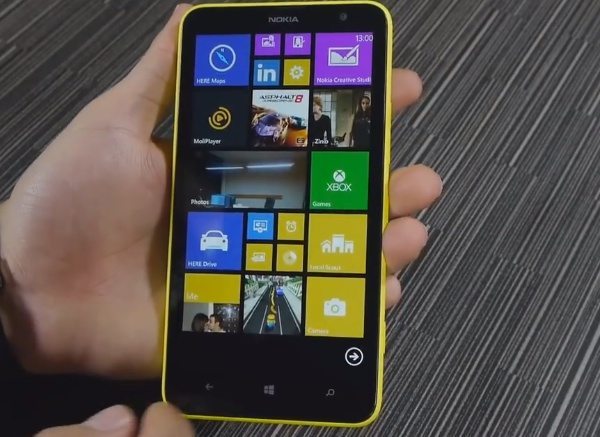 There are many admirers of the Nokia Lumia lineup who might be considering buying the new Lumia 1320. This is a mid-range phablet running Windows Phone 8 Black and it's likely to find its place in the market. Today we have a Nokia Lumia 1320 review on video that shows pros and cons of this.
If you want to check out the full specs and price of the Lumia 1320 you might want to read this comparison where we took a look at the phone against the Intex Aqua Octa. You might also be interested in a recent video showing an overview and unboxing of the Lumia 1320.
In brief the Lumia 1320 has a 1.7GHz dual-core processor, a 6-inch display with resolution of 1280 x 720, 1GB of RAM, and 8GB of internal storage (expandable via microSD). It also has a 5-megapixel rear camera, VGA front-facing camera and 3400 mAh battery.
The 8-minute YouTube video that you can view below this story gives a good look at this phone and might help you to decide if it's the right choice for you. After a short introduction the video shows the design and gives a hardware tour of the handset.
It goes on to detail the display and then the software experience, processor and storage, camera capabilities, battery life and more. At the conclusion of the video you'll see a rating given for the Lumia 1320 but we don't want to give the game away before you see the review for yourself.
Pros and cons are also listed with some of the plus points being the excellent battery and call quality. Just a couple of the minus points are its weight and the average camera performance. We feel the review of the Lumia 1320 does an excellent job of pointing out what this phone has to offer.
When you've watched the video below we'd love to hear your thoughts on this phone. Are you thinking of buying the new Nokia Lumia 1320? Your comments are always appreciated.