Sony Xperia Z1 Compact gameplay video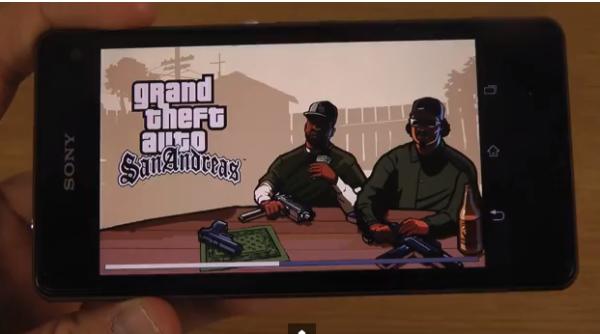 The Android platform is jam packed with large screen smartphones which are great if you want to own such a device, but not everyone wants a mobile device so large to carry around with them all the time. Luckily the Sony Xperia Z1 Compact provides consumers with some high specifications in a smaller form factor, and today we have a gameplay video for your viewing pleasure.
There are a lot of Android fans looking to pick up the Sony Xperia Z1 Compact and early reviews have been favourable towards the handset, and we have also seen some of the official Sony pricing for the device that is due land in many regions shortly.
Below this article we have a video for you that is almost 4.5 minutes long looking at the Sony Xperia Z1 compact playing the popular Grand Theft Auto: San Andreas game. The video starts by giving us a look at the device with the reviewer mentioning how dirty the display is.
Once the game is finally loaded up we get to see it in action, and while the display may not be Full HD it is still pleasing to the eye. The actual performance of the game is what you would expect from the Qualcomm Snapdragon 800 quad core processor and 2GB of RAM, and provides a smooth responsive feel.
Obviously the game itself contains the usual Grand Theft Auto violence and bad language, and we also get to see the games map, but it does seem that the display on the handset is prone to picking up dirty easily.
Are you going to get the Sony Xperia Z1 Compact?