Nokia Lumia 1320 outlined and unboxed on video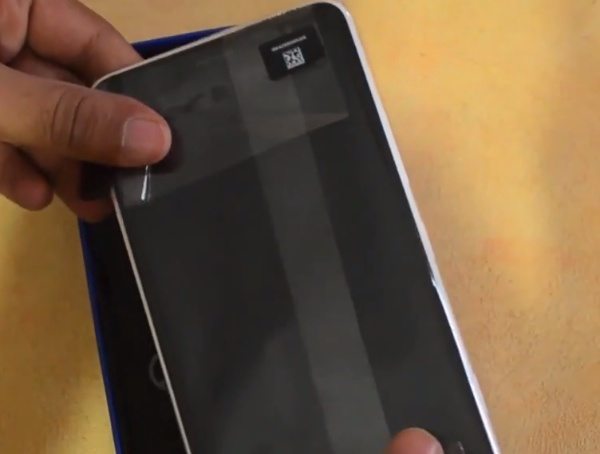 The Nokia Lumia 1320 is a recent arrival to the smartphone market and seems likely to make an impression on prospective buyers. If you're considering this as your next device purchase you might be interested in a Nokia Lumia 1320 outline and unboxing shown on video.
We've already posted several articles on the Lumia 1320 including a recent comparison with it against the Intex Aqua Octa and also the Sony Xperia T2 Ultra, which you can see at the links. Sometimes it can be good to go back to the beginning though, and the YouTube video below gives a good overview of this phablet device.
The 4-minute video begins with showing the packaging of the Lumia 1320. You'll then see the phone removed from the box with a brief look at the handset before the contents of the box are revealed. These include a getting started guide, micro USB charger and headphones.
The video continues with a closer look at the Lumia 1320 showing the design of the phone, said to feel very good in the hand. You'll then see a hardware tour and following this the handset is powered up so you can see what it looks like on and get a good observation of the display.
Many of the Lumia 1320 specs are detailed and the Windows Phone 8 Black software is also discussed. The video will give you some useful insight into this phone before you decide if you want to buy it or not. Once you've taken a look we'd like to hear your thoughts via the comments box.
Does the Nokia Lumia 1320 look like a phone that's worthy of your investment? Maybe you've already decided that you will buy this new phablet device?