Nokia X Android phone launch edges closer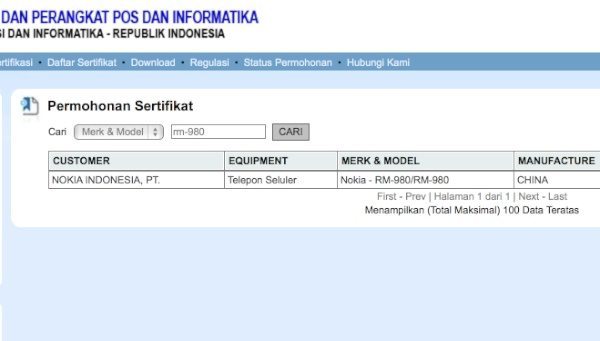 There has been a lot of interest in the Nokia X aka Nokia Normandy smartphone. The maker is veering away from the Windows Phone platform for the Nokia X and it will be a Nokia Android device, something that many people are finding an appealing proposition. Now the Nokia X is closer to a launch with news of certification.
Leaked specs for this handset have already come to light and recently we also saw a benchmark and leaked image of model number RM-980, claimed to be the Nokia X. Nokia phones are hugely popular in India and a company executive at Nokia India recently stated that the phone would release in India in March as part of the Asha lineup.
There was no way of confirming that news although it seemed plausible enough, but now there is another indicator that the Nokia X is nearing its launch. A device with the same model number that we saw recently (RM-980) has now appeared at certification bodies in both Malaysia and Indonesia.
This will be reassuring news for the many people waiting for this device as it reinforces that the Nokia X definitely seems to be on track for a release very soon. Leaked specs we've heard of so far for the Nokia X include a 1.2GHz dual-core processor, 4-inch WVGA display with 800 x 480 resolution, 512MB of RAM and 4GB of expandable storage.
Other claimed specs of this affordable handset include a 5-megapixel rear camera and 1500 mAh battery and it's though that it could launch running a customized version of Android 4.4 KitKat. We'll be following developments on the Nokia X with interest and hope that we might see the big reveal at MWC later this month.
Are you eagerly waiting for confirmed news on this Nokia Android smartphone? If the price were right would you consider buying the Nokia X? Let us know by sending your comments.
Sources: Postel.go.id AND ecomM.sirim.my