HTC One 2 seen in the wild, shows cameras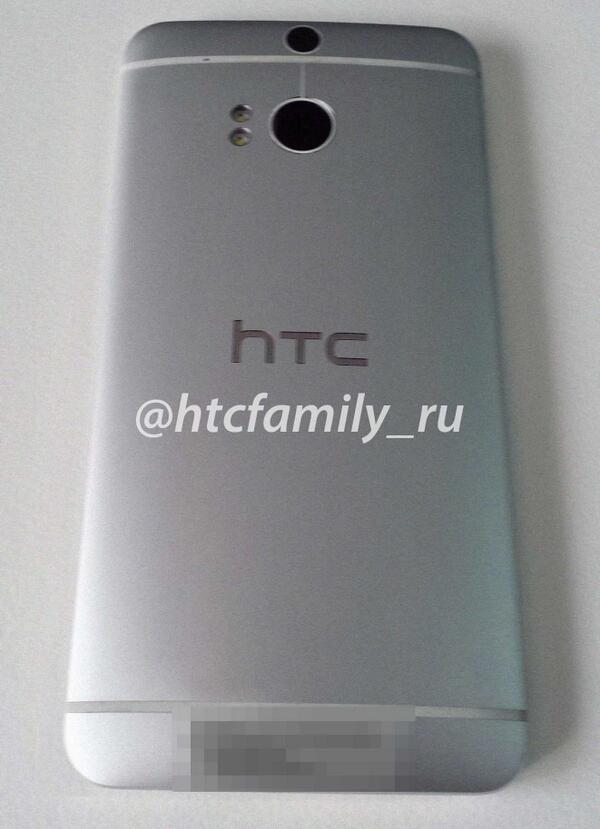 The rumour mill surrounding the next flagship smartphone from HTC has been shifting gear in the last few weeks, and the HTC M8 or HTC One 2 that it is now being called as now been seen in the wild in an image that shows the camera spec of the device, but seems to indicate there will be no fingerprint scanner on the rear.
There has been some disappointment for the leaked specs for the HTC M8 recently, but it seems as if the company is looking to make the handsets cameras one of the standout features of the new smartphone.
As you can see from the image on this page the HTC One 2 looks set to feature twin rear facing cameras, which was first claimed back at the beginning of January before being reported again a couple of weeks later.
We have also seen a supposed case for the device that also fits in with this design on the handset, and the idea behind having twin rear facing cameras is thought to be for better focus, depth of field and image quality which includes low light image taking.
As you can see it seems that the rear facing cameras will be supported by twin LED flashes, but if this image is the real deal it means that the fingerprint scanner that is on the rear of the HTC One Max is not present.
This could mean that HTC has decided to move it elsewhere and we found the feature to be in an awkward position on our review of the HTC One Max.
Do you like the look of the cameras on the HTC One 2?