Red Nexus 5 available now for India and price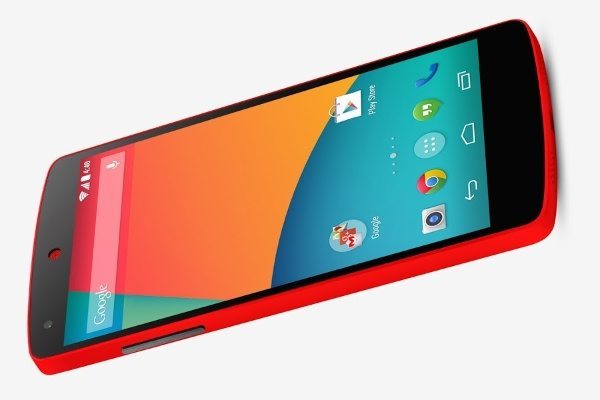 There have been rumours for a while about an upcoming Google Nexus 5 red version and yesterday we heard that it was now available on the Google Play Store US and UK with some other countries due to get the phone this month. Today we have news that the red Nexus 5 is now available in India and we also have price details.
The Nexus 5 in red is likely to be very popular and if you want to see more about regional availability check out our previous article here. The red Nexus 5 is now listed on the Google Play Store India and orders are presently leaving the warehouse in 1 to 2 days.
Pricing of the Nexus 5 in red is Rs. 28,999 for the 16GB version or Rs. 32,999 for the 32GB variety. This is the same price as the usual black or white versions of the LG-made handset. You can order the phone at the Google Play Store India.
While the Nexus 5 was announced on November 1 last year, it took some weeks before the phone officially launched in India. Buyers in India will therefore be pleased to know that this time around they are among the first to be able to get their hands on this new colour of the Nexus 5.
As a refresher of specs the Nexus 5 has a 2.26GHz Snapdragon 800 quad-core processor, 4.95-inch Full HD IPS display, 2GB of RAM, an 8-megapixel rear camera with optical image stabilization and a 1.3-megapixel front-facing camera. It runs the Android 4.4 KitKat operating system, upgradable to Android 4.4.2.
If you're in India we'd really appreciate receiving your comments about the Nexus 5. Have you been hoping that the red Nexus 5 would become available for India?