Red Nexus 5 availability information with CPW UK exclusivity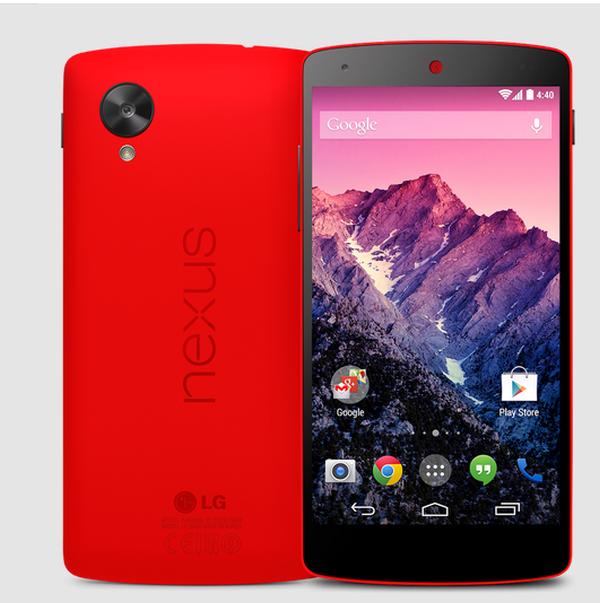 Since the Nexus 5 arrived late last year the handset has proven to be extremely popular among fans of the Android platform, and now following a few weeks of rumours the handset has been released in a red jacket onto the Google Play Store, with exclusivity coming to the Carphone Warehouse in the UK as the devices availability will spread to other regions.
For a while now we have been hearing rumours that Google and LG were about to release a red Nexus 5, which more recently included leaks of press renders. Now the handset is available on the Google Play Store in a number of regions that include the UK and US, with pricing remaining the same as before.

This will mean the 16GB version will cost you £299/$349.99 or the red Nexus 5 with 32GB of storage is currently priced at £339/$399.99. At the time of writing the device is shipping in 1 to 2 business days, and the handset is set to reach more regions this month.
In the UK from tomorrow at 6am the red Nexus 5 will be available exclusively to Carphone Warehouse in the retailer's brick and mortar stores, but at the time of writing there is no information regarding pricing.
The red version of the handset will be available this month in Australia, UK, France, Germany, Hong Kong, India, Japan, and Korea with more European countries promised the device by the end of this month. This news comes after Google has been praising the sales of the Nexus 5 that seemingly put rumours of the Nexus range devices being discontinued to bed.
Do you like the red Nexus 5?
Source: Google Play and LG.