Red Nexus 5 release possibility grows with press render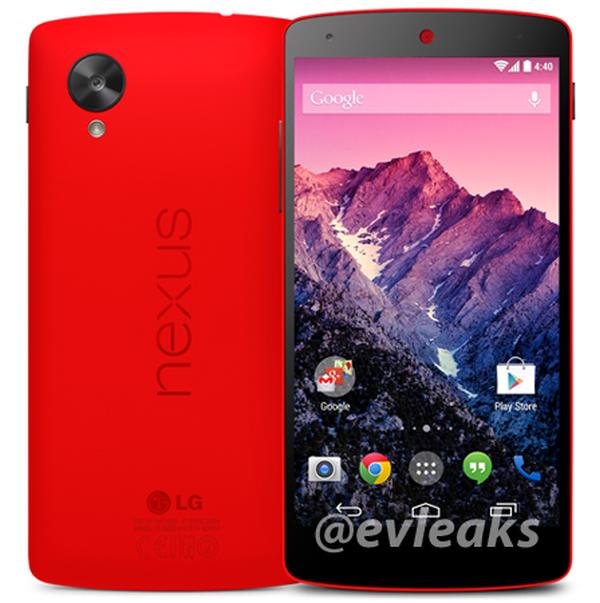 Many smartphone models are initially made available in a couple of colour options before a few months down the line this choice is increased, and now a red Nexus 5 release possibility grows further with a press render.
A while ago now we brought you a rumour that the LG Nexus 5 was going to be treated to 8 new colour options for consumers, then more recently we saw some retail packaging and the phone itself in red from a LG warehouse in the UK.
Now the image that you can see on this page is a press render from reliable tipster's evleaks, and as you can see shows the Nexus 5 in all its glory with a red paint job. There has been talk that the device could find its way onto the Google Play Store this coming week with February 4th getting mentioned.
The device is currently available in black or white paint finishes and according to Google has been selling well, and while many that had plans to purchase the Nexus 5 may have already done so, others that have been thinking of getting the device may now be more tempted if extra colour options are provided.
It looks as if some smartphone companies are going to follow the Nokia trend by offering their handsets in more colour choices, as this news comes after Samsung officially launched the Black Editions of the Galaxy S4 and Galaxy S4 Mini.
Do you like the look of the Nexus 5 in red?