Samsung Galaxy Note 4 design raises anticipation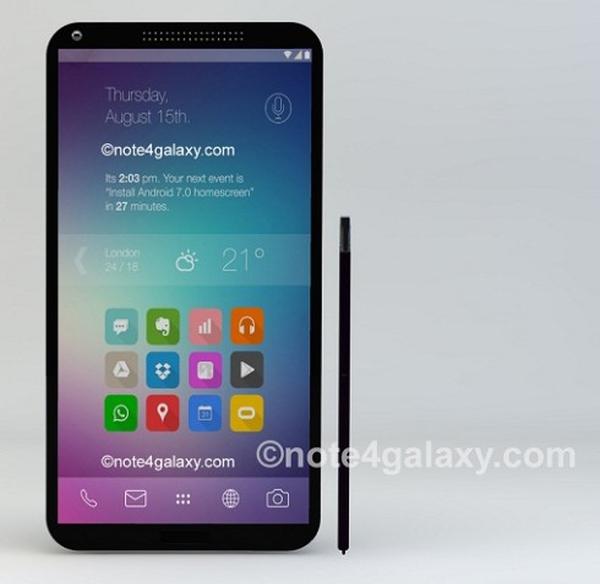 This could be a big year for smartphone fans with some top end products expected to arrive from a number of different manufacturers, and this obviously includes Samsung with the Galaxy Note 4 design we have for you today helping to raise the anticipation for the handset.
While we are probably many months away from the release of the Samsung Galaxy Note 4, the current model has raised the bar in terms of phablet devices that has seen other companies also offering some great products.
The concept phone idea that you can see on this page comes courtesy of the guys over note4galaxy.com, and is their idea of what the device could look like once it becomes available towards the end of 2014.
There is a good possibility going on the history of the Note series that the next model will have a screen size of 5.9-inches that could either have a 2K resolution going on recent rumours, or even as high as 4K.
This of course would be powered by a more powerful processor and this design has a larger Samsung S Pen. It seems that both the Galaxy S5 and Note 4 this year will be treated to a new version of Samsung TouchWiz that looks set to be more unobtrusive than current offerings, which includes a new Samsung app called Life Times.
Hopefully Samsung will again be able to increase the screen size of the Galaxy Note 4 without the body of the handset getting any larger, and of course many fans of the company hope that the device along with the S5 will come in an aluminium build.
Do you like this design and what do you want to see most with the Galaxy Note 4?