Motorola Moto G gets price cut to rival Tesco Mobile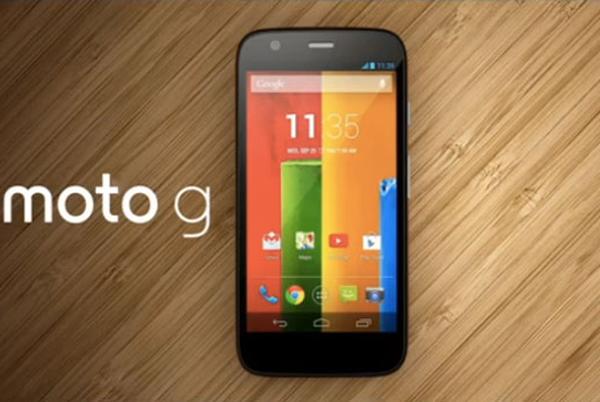 When Motorola launched the Moto G late last year it provided Android users a feature rich handset with a great off contract asking price, now a few months later the Motorola Moto G gets a price cut to rival Tesco Mobile.
In the UK when the Moto G was released Tesco Mobile smashed its rivals for the asking price of the device, but now it has been beaten by Vodafone that has slashed a cool £35 off the 8GB Moto G bringing it down to £100.
Of course this still needs you to purchase a £10 pay as you go voucher but the handset will come with the Android 4.4 KitKat update, which the carrier launched the device with last month. This price compares to Tesco Mobile that are currently asking £110 for the same 8GB version of the handset.
To recap the Motorola Moto G features a 4.5-inch touchscreen display at a 720p HD resolution with a pixel density of 329ppi, which is powered by a quad core processor clocked at 1.2GHz with 1GB of RAM.
There is a 5-megapixel rear facing camera paired with a 1.3-megapixel front facer with the only criticism that can be levelled at the Moto G is the lack of expandable storage, but this is a small price to pay considering what else is on offer.
Will this price cut tempt you with the Moto G?
Source: USwitch.