Sony Xperia Z2 spec upgrade seemingly detailed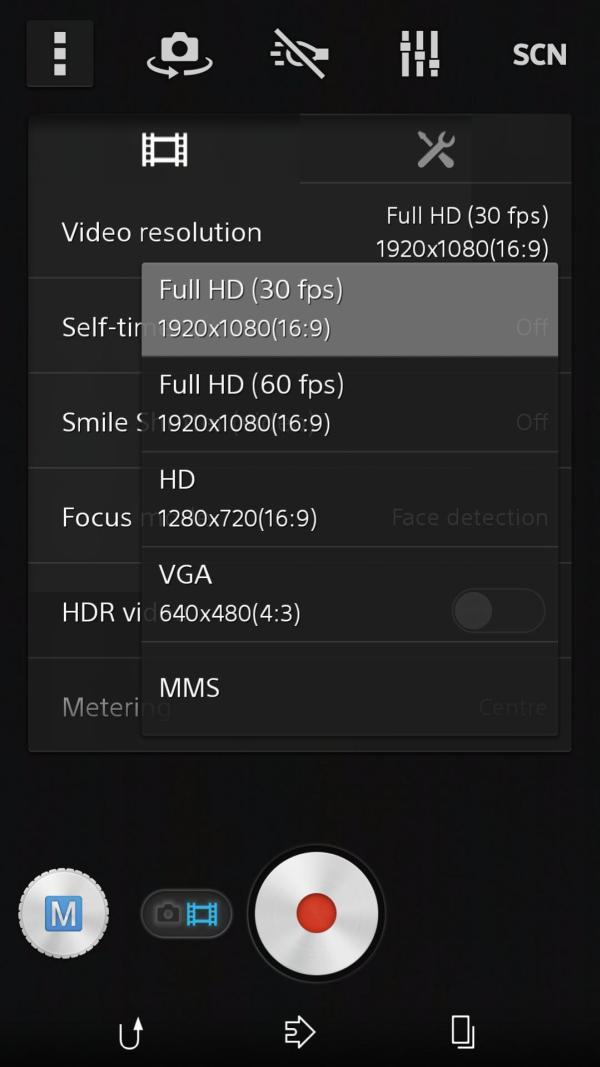 Along with HTC and Samsung there is a lot of anticipation for what Sony has in store for this year in terms of flagship smartphone releases. Now some of the Sony Xperia Z2 camera spec upgrade has seemingly been detailed.
We have been hearing a lot about the next flagship smartphone release from Sony in recent weeks that has also been called the Sirius. There has been talk of an increase in screen size for the Sony Xperia Z2 along with a bump up to 3GB of RAM, but we have also been hearing talk of the handsets camera with some new information coming to light.
There have already been claims that the device will be capable of 4K video capture now the screenshot that you can see on this page is supposedly from the upcoming handset. The device looks set to come with some new camera modes that include the option of Full HD video capture at 60fps.
It seems that there will also be a new camera resolution setting that will allow users to take shots at 15.5-megapixels at a 16:9 aspect ratio. This compares to the Sony Xperia Z1 that allows 20-megapixel shots in 4:3 aspect ratio or 8-megapixel at the same ratio.
The current model also only allows users to record Full HD video at 30fps and hopefully the new model will be making its debut at the upcoming Mobile World Congress event later this month.
Will you be considering the Sony Xperia Z2?
Source: Xperia Guide.