iPhone 6 with Retina Display 2 is mouth-watering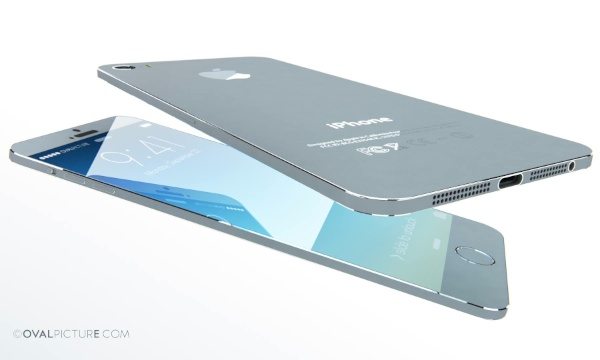 The Apple iPhone 6 is already the subject of leaks and speculation and apart from a specs upgrade many people would like to see some new styling. Today we want to show readers an iPhone 6 with Retina display 2, designed with enough flair to be mouth-watering.
We'll point out that this is a concept design and we do enjoy looking at these to get some ideas of what could be offered with future devices. Yesterday we shared an iPhone 6 concept of two models with different display sizes, and we've no doubt we'll be seeing many more creations in the coming months.
As well as the image here we've embedded a video below showing the 3D concept, to make you drool even more! This creation comes from designer Joseph Farahi at OvalPicture and it has a 5.1-inch Retina display 2 screen. As you can see this has a virtually edge-to-edge display.
This iPhone 6 vision is equipped with a 10-megapixel rear camera with 4K video capture and auto image stabilization. It also has a new and faster Lightning 2 connector and solar charging via the screen.
The handset is like a take on the iPhone Air idea that we've seen previously. It weighs just 100g and the form factor is incredibly thin at only 6.1mm, and yet despite this it still doesn't look too fragile.
Check out the YouTube video below that will give you even more of a teaser of this very stylish iPhone 6 vision. Once you've viewed it we'd be really interested to hear your thoughts on this concept.
We feel this iPhone 6 design will have many people wishing that Apple would come up with something like this for the real deal, but do you agree? What is your design wish for the iPhone 6? Let us know with your comments.