Dash Smart Wireless earphones with performance tracking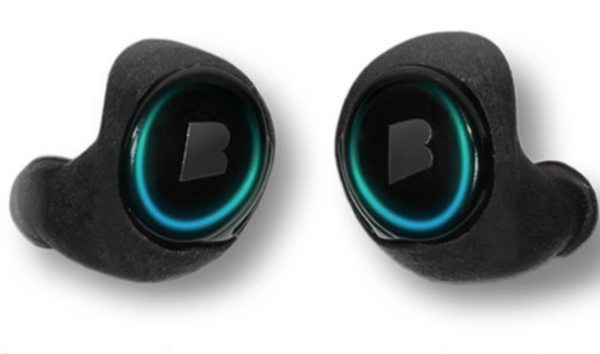 As well as news on smartphones and tablets, at Phones Review we also like to look out for new accessories. Today we're taking a look at The Dash Smart Wireless earphones with performance tracking, a product just launched on Kickstarter.
For those unfamiliar with Kickstarter this is a crowd-funding site where people try to raise enough backing to put an idea into production. These in ear headphones connect to your mobile device via Bluetooth and have internal storage capable of storing up to 1000 songs.
The Dash is also great for sports as it can track your performance and features body sensors. This means the headphones can track different aspects such as pace, distance, and steps and measure heart rate, energy spent and more, while still offering real time acoustic feedback.
The Dash Wireless Smart in ear headphones can also double as a Bluetooth headset and feature an embedded ear bone microphone offering clear voice quality. They have been designed for a secure fit with three different sized silicon sleeves and the Dash weighs just 13.8g.
This idea looks set to be a big hit as the target goal for funding has already been met. The goal was set at $260,000 and almost $450,000 has already been raised with 46 days still to go. You can see more about the device in the video that we've added below this story or head to Kickstarter.
Can you see the potential for the Dash Wireless Smart headphones? Perhaps you'll be backing this project yourself? Let us know by sending a comment.