Motorola Moto G vs Boost Max finds clear winner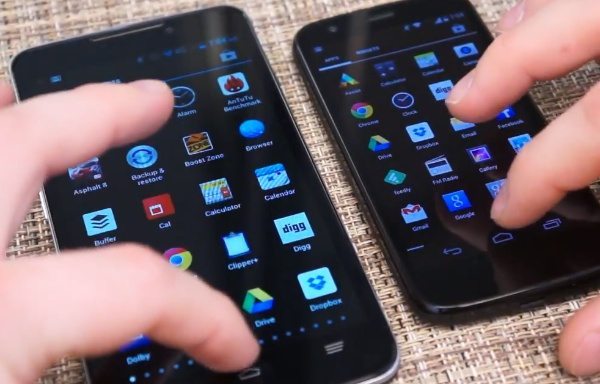 The Motorola Moto G is a very popular affordable Android smartphone while Boost Mobile recently introduced the very reasonably priced Boost Max made by ZTE. These could both be considered budget handsets and a Motorola Moto G vs. Boost Max comparison review picks an obvious winner.
Both of these phones are sold off-contract and at launch the 8GB Moto G price was $179 while the 16GB version was $199. The Moto G is available in different worldwide regions. Meanwhile Boost Mobile exclusively sells the Boost Max online at a price of $299.
These smartphones have similar specs but one of the major differences is the display size with the Moto G having a 4.5-inch screen while the Boost Max is a phablet with a whopping 5.7-inch display. Neither has top-end specs but both offer plenty for your money.
The 8-minute YouTube video below this story comes from the Pocketnow team and begins with showing the designs of the handsets. Alongside each other the difference in size looks huge, so any preference could simply come down to a choice of form factor. They are also said to have similar build quality.
The comparison goes on to detail the key specs of each such as processors, storage and screens, and the Moto G is found to have the better overall display offering. Following this the software experience is discussed and the Moto G wins here as it launched with Android 4.3 Jelly Bean, upgradable to 4.4 while the Boost Max runs the older Android 4.1.
Performance is also compared along with cameras and then prices and service plans. Ultimately there's a clear winner out of these two phones, with the Moto G offering far more for the money, although those wanting a larger display might opt for the Boost Max.
You might also be interested in a recent comparison of the Boost Max vs. Samsung Galaxy Note 3 here. Once you've checked out the video below we'd be really interested to hear your views of the Moto G vs. Boost Max.
After considering the evidence would you opt for the Moto G every time? Maybe you feel the Boost Max is still the right choice for you? Let us know with your comments.