Nokia Lumia Icon review, unboxing and hands on videos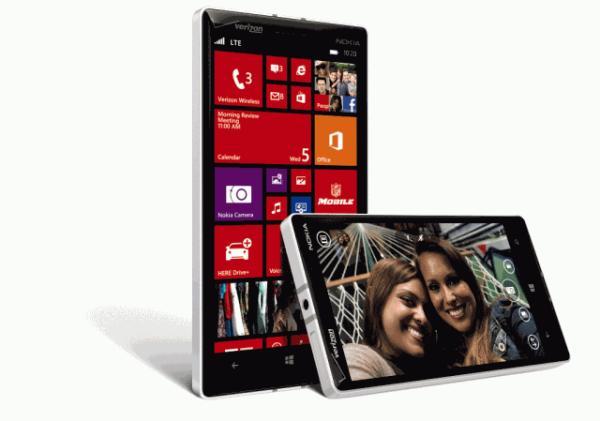 Nokia has been busy over the last year or so releasing new hardware that has even included a tablet PC for the first time, and today we have for your viewing pleasure some Nokia Lumia Icon review, unboxing and hands on videos.
After months of rumours Nokia finally announced officially the Lumia Icon yesterday which is like a mini version of the Lumia 1520. Below this article we have embedded three videos that are looking at the new handset is some detail.
The first video is almost 6 minutes long that is an unboxing of the device with the press packaging looking more like something the army would use. Inside the box we of course have the handset along with all the accessories.
There is also the guide book along with the charger and cables, and of course the 4G LTE SIM card for Verizon Wireless. We then get to see the main feature which is the handset in all its glory which reminds you of the Nokia Lumia 925 with its aluminium bezel running around the outside of the handset.
The device feels sturdy in the hand and the SIM card slot doesn't need the special tool to open it unlike other Nokia Lumia models, and on one of the edges we get to see the power, volume, and dedicated camera button.
We get to see the display which is the most detailed one currently found on a Windows Phone 8 handset. The second video is another unboxing of the Nokia Lumia Icon that is just over 5 minutes long. In this video we get to see the press packaging with the LED lighting that is actually working and it looks rather neat when opened.
The final video we have for you is more of a review of the new device and begins by running us through the specifications of the Nokia Lumia Icon and a look at the layout of the device. The Snapdragon 800 processor provides a really speedy performance from the handset.
We get a run through the wireless charging and as we reported yesterday those getting the Nokia Lumia Icon in the first few weeks will get a free Nokia wireless charger. We get to see the device alongside the Lumia 928, and despite the increase in screen size the body is only slightly larger.
The Lumia Icon has a much better build quality and we also see the handset alongside the Lumia 1520. The 20-megapixel rear camera was liked while the reviewer finishes up by stating what is not liked on the handset but we won't spoil this for you.
Are you going to get the Nokia Lumia Icon?