Sony Xperia Z2 possibly seen working on video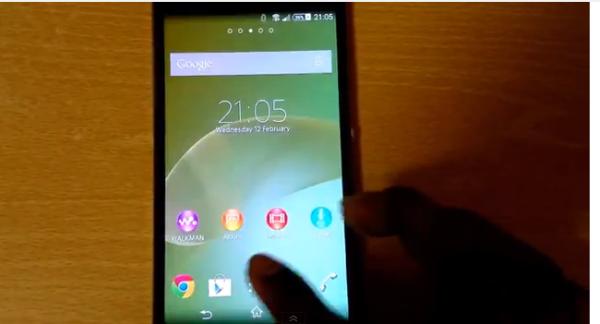 As we get closer to the Mobile World Congress 2014 event we are seeing more leaks and information appear about upcoming smartphones. Sony's next flagship device has long been in the news and has also been called the Sony D6503 Sirius and the Xperia Z2 has now possibly been seen working on video.
Earlier this week we saw some leaked screenshots that were claimed to be from the Sony Xperia Z2 and being compared to last year's handset. Now the video that you can see below this article is supposedly of the upcoming handset in action.
The video is under 2.5 minutes long and begins by giving us a look at the new unlock screen as well as the Walkman lockscreen. It moves on by showing us the Sony Xperia Themes along with the quick start camera application.
Obviously the handset is running the Android 4.4 KitKat operating system but the new Sony Android skin is demoed, while the handset itself is rumoured to come with a 5.2-inch Full HD touchscreen display powered by the Qualcomm Snapdragon 800 processor clocked at 2.3Ghz along with 3GB of RAM.
The device could be unveiled on the same day as the world gets treated to the Samsung Galaxy S5, but until we see it officially leaks like this need that large dose of salt.
Do you think this is the real deal?
Source: Xperia Blog.