Samsung Galaxy Tab 4 MWC 2014 unveiling in 3 sizes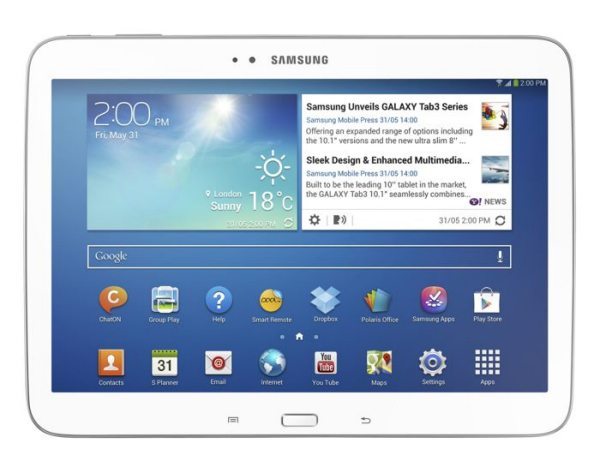 MWC 2014 is getting nearer and many new products will be shown, but one new product called the Samsung Galaxy Tab 4 will be unveiled at this event hopefully next to the Samsung Galaxy S5 and Gear 2.
We reported recently that the Samsung Galaxy Tab 4 could come with either an 8 or 10-inch display, and then we mentioned a little about the new Tab Pro 8.4-inch tablet. The good news is that Samsung will be unveiling 3 variants of the Tab 4, which include a 7, 8 and 10.1-inch displays.
It really does look like that MWC 2014 will be a very good event with so many new unveiling's; we are very excited indeed to say the least.
The new Samsung Galaxy Tab 4 as reported by ZDNet is said to be coming with Android 4.4 KitKat, quad core 1.2GHz processor, 6800 mAh battery and microSD card slot for up to 64GB cards.
We have no idea what the display resolution will be as of yet, but we do know there will be an increase over existing models. MWC 2014 kicks off in Barcelona between 24 — 27 February.
What are you most looking forward in seeing from the MWC camp?
The Phones Review team will be covering as much as they possibly can when it comes to products unveiled at MWC, this is going to be one epic month with many new products. We just cannot contain our emotions right now, come on a Galaxy S5, Gear 2 SmartWatch, new tablets, many more new phones and much more – wow.