Galaxy Note 4 S Pen app options set to increase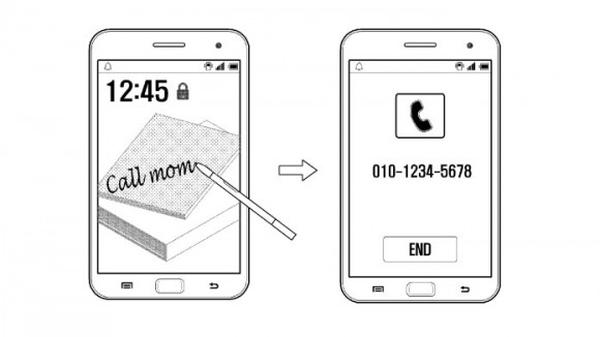 While there is a good chance that we are quite a few months away from seeing the handset released, it hasn't stopped numerous rumours already for the Samsung Galaxy Note 4, and now following a patent it seems as if the S pen app options are set to increase further.
With each Samsung Galaxy Note release the company has been adding features and options to the much loved S Pen stylus, which helps the series of phablet devices stand out from the rest of the market.
According to a recent patent application that has been seen at the US Patent and Trademark Office, Samsung is looking to provide a feature that "verifies a user and executes applications via handwriting recognition."
Owners of the Samsung Galaxy Note 2 and Note 3 can already unlock the handsets by using their signature on the lockscreen, but according to the Samsung patent the company wants this feature to be able to directly launch applications.
There are a number of images that accompany the patent application which includes the one that you can see on this page, and shows the S Pen stylus jotting down the phrase "Call mom" on the lockscreen, which will then take the user straight to the call.
Of course there is no guarantee that this will eventually be seen on the Samsung Galaxy Note 4 or any other Note device, but it certainly sounds promising. This latest news comes a few days after we heard that the Galaxy Note 4 may come with a three sided wraparound display, and cold also have a fingerprint scanner that can be used anywhere on the display.
Do you like the idea of this feature?
Source: Phone Arena.