Intex Aqua Octa review on camera capabilities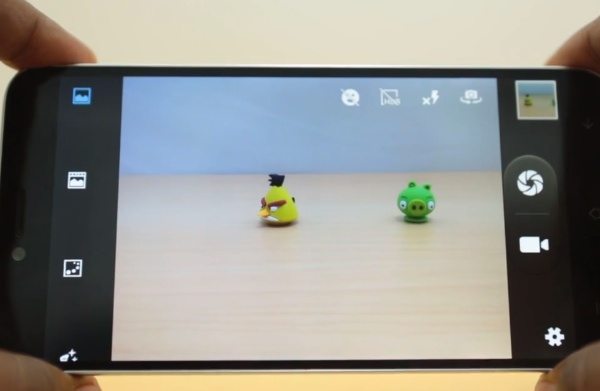 The Intex Aqua Octa launched in India at the beginning of the year. The smartphone has some impressive specs including a true octa-core processor, although some were disappointed that it lacked a Full HD display. Today we are sharing a video of an Intex Aqua Octa review on its camera capabilities.
The camera set-up on the Aqua Octa consists of a 13-megapixel rear camera with autofocus, LED flash and 1080p video capture, as well as a 5-megapixel front-facing camera. For full specs refer to our earlier article here or you might also be interested in our recent comparisons with the Micromax Canvas Turbo or the Nokia Lumia 1320 at the links.
Many people find that having a good camera on their smartphones is an increasingly important factor so the Intex Aqua Octa video review below, looking at precisely that, could be helpful. The 6-minute YouTube video looks at the camera and its interface and performance.
The review begins by demonstrating the camera interface and shows some of the tweaks such as extra toggles and new controls before moving on to look at the various settings available. It continues by discussing the camera performance and unfortunately this is said to be mediocre, hardly a ringing endorsement.
The video then shows various images taken with the Intex Aqua Octa in a variety of conditions and lighting. The reviewer points out the purple tint and lack of detail in the first set of photos taken in daylight. Although macro shots are judged to be slightly better they are still said to be mediocre.
However, with low light photographs the story gets worse still, as the images were full of noise and were said to be "almost unusable." All in all, camera performance is deemed to be rather poor although for video capture it redeems itself slightly as you'll see with the sample footage shown.
Ultimately the Intex Aqua Octa is felt to be pretty decent in other areas but as far as camera performance it's a hard sell. If photographic quality is important to you, it seems that this phone would not be the best choice but we wonder what you think?
Were you thinking of purchasing the Intex Aqua Octa smartphone? If so has the camera review below put you off, or do you think the handset still has plenty to offer on other levels? We always appreciate hearing your thoughts so do send us your comments.