Modular Puzzle Phone surprisingly Google branded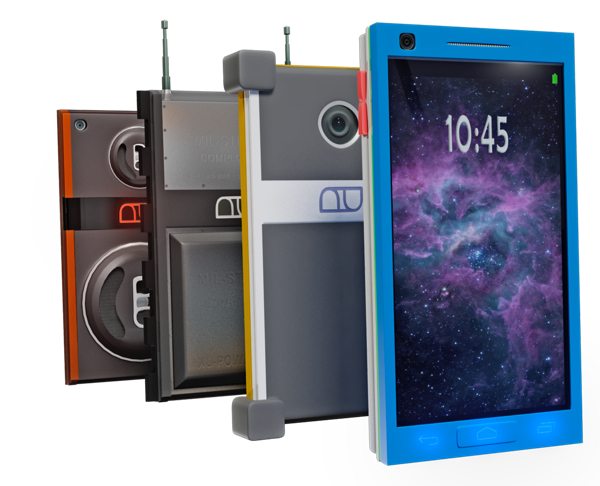 The Modular phone has been talked about a few times as well as the Xiaomi Magic Cube, and of course the Project Ara, and now there is a new kid on the block called the Puzzle Phone.
There is always two pieces to a puzzle and in this case we can show you the official Puzzle Phone website and all its information, and we can also show you Concept Phones photos as well, we also have two videos for you to watch as well.
The Puzzle Phone is surprisingly according to one of the videos below Google branded, but then it also shows the names Samsung and Sony on either side of the Google name in the middle.
The guys behind the Puzzle Phone are expected to be at MWC 2014, the phone looks great and with a basic core shell of a phone with an open source hardware and software the world is your oyster. This is a way of customizing your own device, the main body is the 'H' that comes with an LCD display, speakers and volume buttons, then there will be the processor choice, rear camera choice, battery module, main board audio jack and power button etc.
The changeable components are attached via neodmium magnets, and thanks to the magnets the modules are securely set in place. So, a new smartphone that you can customize yourself with parts from Sony and Samsung with the Google name stamped on it.
Do you think if the likes of Samsung or Sony took part in the Puzzle Phone this will make their flagship smartphones obsolete?