LG G2 Mini clarification on three models, colors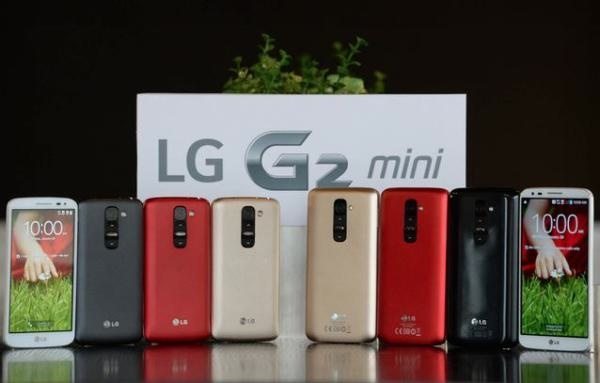 LG officially launched the LG G2 Mini yesterday, part of a growing trend for mini versions of popular smartphones. However, the introduction didn't go into much detail about the different models available but further information has been uncovered. Now we have LG G2 Mini clarification on three different models and a variety of colors.
It's fair to say we were a little underwhelmed by the LG G2 Mini in our launch article when we gave readers initial details on the phone. It's always interesting to hear further explanation though, and while we had previously heard of two possible models it appears that there are in fact three variants of the device, all with slightly different specs.
Firstly there's the LTE variety, which has a Snapdragon MSM8926 quad-core processor, 8-megapixel rear camera, Category 4 LTE and NFC support. Then we have a 3G dual-SIM variety, which has a Snapdragon MSM8226 processor, an 8-megapixel rear camera, 21MBPs HSDPA, but no NFC.
The third model is another LTE version that is heading to Latin America. This handsets uses an NVIDIA Tegra 4i quad-core processor, has a 13-megapixel rear camera, Category 3 LTE, but no NFC. All of these G2 Minis weigh 121g.
The LG G2 dual-SIM 3G phone will the first to release and will head to CIS countries at some point in March. This will be closely followed by the other two models releasing for Asia, Europe, Latin America and the Middle East.
As far as colors are concerned the phone will come in Titan Black, Lunar White, Gold or Red although all colors might not be available in all regions. What are your thoughts on the LG G2 Mini? Has this phone lived up to your hopes and expectations of it? Let us have your comments.
Source: GSM Arena