Galaxy S5 seen clearly before official launch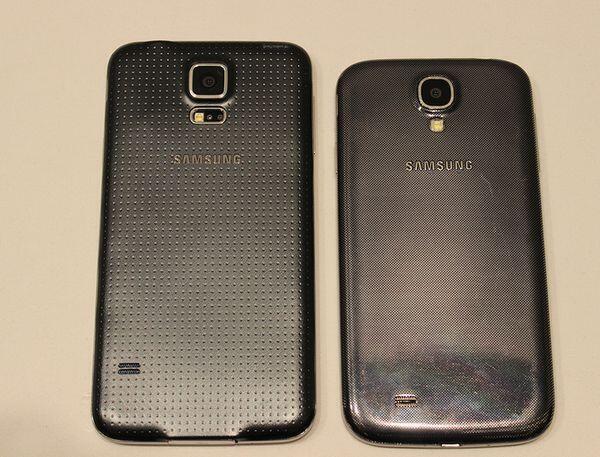 In only a few hours time the world will be introduced to the Samsung Galaxy S5, which will follow months of rumours and speculation about the handset. Now before the official launch of the Galaxy S5 the device is seen clearly in a number of images.
The Samsung Galaxy S5 will be introduced to the world later today at a live press event, and all the worldwide times and live streaming information can be seen here. Now the images that you can see on this page are supposedly the handset as it gets pictured alongside the Galaxy S4 and Galaxy Note 3.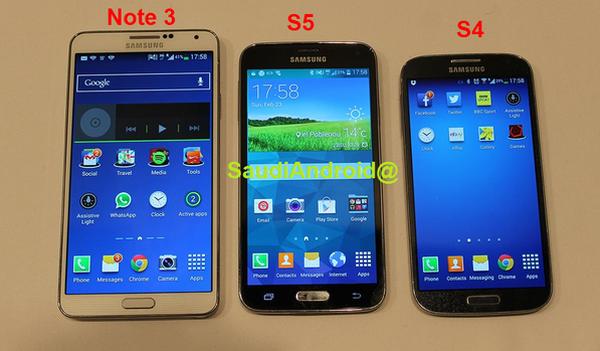 As you can see the device has grown and the person responsible for this latest leak is claiming that the device has an IP67 rating meaning it will be waterproof, and one of the images shows a cover over the microUSB port that supports this.
The camera is claimed to be 16-megapixel and as expected the device will have a newly designed Samsung TouchWiz overlay, and a Download Booster that works on an LTE or Wi-Fi network will help save time for download speeds.
As you can see the rear of the device has a new design and the source of these leaks is claiming that the physical home button is hiding a fingerprint scanner, and there is a screenshot that seemingly confirms this.
Of course until we see the handset officially later today we won't know for sure if these images are the real deal, but they certainly look authentic and comes after some other images were seen earlier today of the device.
Do you like the look of the Samsung Galaxy S5?
Source: Hardwarezone.