iOS 8 multitasking and control center merge imagined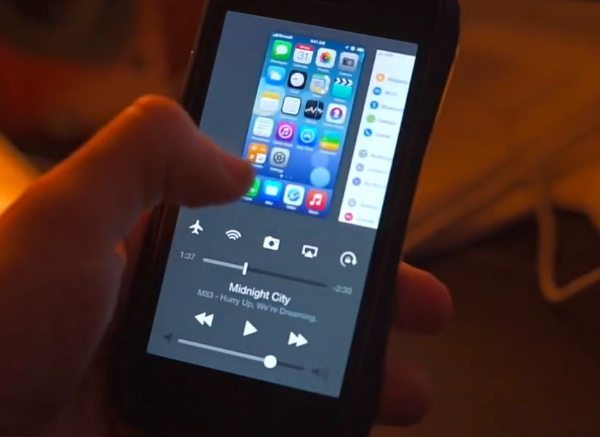 Apple's iOS 8 may be some way off yet with iOS 7.1 due to release to the public soon, but that doesn't stop us wondering about the possibilities the upgraded operating system will bring. Today we have a video to show readers that shows iOS 8 multitasking and a Control Center merger imagined.
The iPhone 6 is likely to arrive with iOS 8 and we recently showed an iPhone 6 and iPhone 6C concept featuring iOS 8. This new look is also a concept design, and we enjoy looking at these occasionally as they can show us intriguing possibilities for upcoming devices or operating systems.
The nice touch with this idea is that it has realism, unlike some of the rather more futuristic creations we see. It comes from designer Bill Labus and the motive behind it is to do away with the double click on the home button to access the multitasking menu. We must admit that although we initially appreciated the double click it would be good if Apple came up with a smoother method.
Labus's vision for iOS 8 Mission Control is to integrate multitasking with the Control Center. Hence, a unified screen could be simply swiped up from the bottom of the display showing open apps at the top and the Control Center below.
You can see the video of this iOS 8 idea below this story and we think you'll agree that it's a very neat concept. As well as the integration discussed above, the video also shows an enhanced Notification Center accessed by a swipe down as at present.
Would you like to see Apple produce something similar for iOS 8? Drop us a comment in the box below to let us know what you think of this idea.