iPhone 5S vs LG G2 Mini advantages shown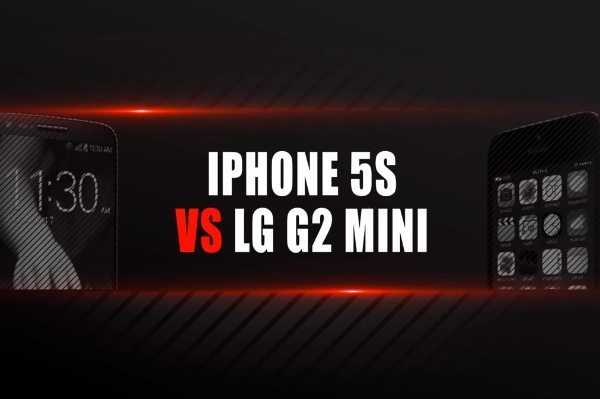 The LG G2 Mini recently launched and a release will start rolling out to various regions sometime next month. Although this is a lesser specced mini version of the popular LG G2 flagship, it still has a 4.7-inch display, bigger than that of the Apple iPhone 5S. Today we have a video that highlights the best points of the iPhone 5S vs. LG G2 Mini.
If you want to check the specs of the recently announced LG G2 Mini you can do so in our previous article. We also recently clarified the three different models of this handset that will be available, so please head to the links if you want to see more. The iPhone 5S on the other hand, released last year and is a hugely popular smartphone worldwide.
Rather than simply listing every specification and feature of these devices it can be more useful to point out where each phone excels against the other. The YouTube video that we have included at the bottom of this story is a comparison of the iPhone 5S and G2 Mini that shows the strongest points of each.
It begins by detailing the advantages of the iPhone 5S showing 14 different aspects. Just a few of these are faster graphics, a slimmer build, dual LED flash, less depreciation and a 64-bit processor.
The video then goes on to indicating the highlights of the G2 Mini over the iPhone 5S and this time includes 13 factors. Some of these pointers are a larger display, cheaper price, larger battery, and superior customization.
We haven't listed each detail as you might prefer to check that out for yourselves in the video below. At the end of the video you'll see all of the best points of each handset listed side-by-side. If you're making a decision between the two this should be helpful, as you can concentrate on the aspects that are more important to you.
Once you've taken a look it would be interesting to hear which of these two you would choose, and which factors swung it for you? Do send us your comments on this.