Nokia Lumia 1620 design pushes boundaries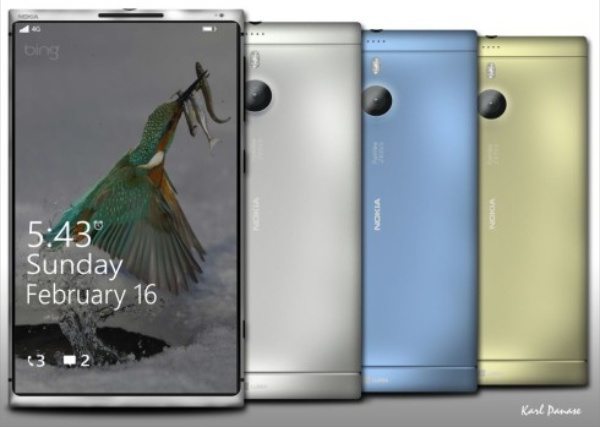 If you're boggled by the amount of new smartphones being introduced at the moment we have something rather different to show you in the form of the Nokia Lumia 1620. This is a design that pushes the boundaries and we think this is a very good-looking handset, but do you agree?
We'll point out from the off that this is a concept render, and as such it offers a nice tantalizer of a new Nokia Lumia device that we think would go down well with consumers. It comes from designer Karl Panase who has also included an impressive specs sheet for the device.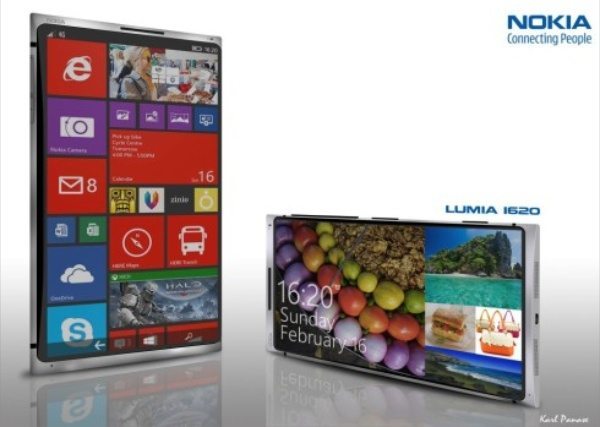 The design itself has a wide form factor with an aluminum body, slightly rounded back for a comfortable feel, very slim bezels and a very nice array of color options. Imagined specs for this Lumia 1620 include a 2.2GHz Snapdragon 805 quad-core processor, 3GB of RAM and expandable storage up to 64GB.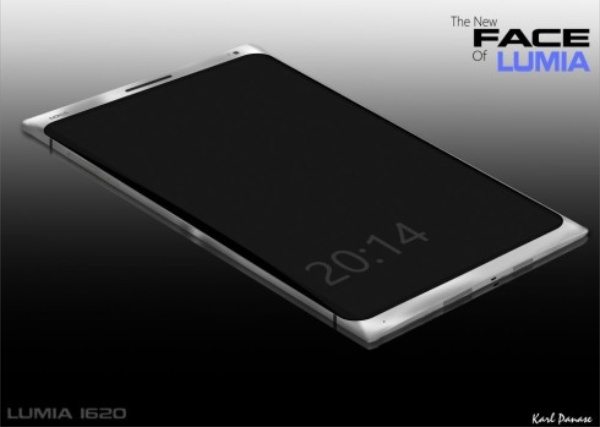 Further specs include a 5-inch Super AMOLED display with 2K resolution, ClearBlack technology, Gorilla Glass 3 and also Dolby Digital Plus technology. There's a 20-megapixel Carl Zeiss rear camera with dual LED flash and OIS, 4K video capture, 3x lossless digital zoom and featuring Lytro capture.
The Lumia 1620 runs the upcoming Windows Phone 8.1 Blue operating system, includes Kinect features and has a 3300 mAh battery. It weighs 140g and is 8.3mm thick.
Panase dubs his creation as 'The New Face of Lumia' and we wonder if you'd like to see Lumia handsets similar to this in future?
Source: Concept Phones